We'll once again be in attendance for the adidas Nations, where the country's top-ranked high school players will face off, including
Chris Walker
(Holmes County/Bonifay, FL),
Isaiah Hicks
(J.F. Webb/Oxford, NC),
Isaac Hamilton
(St. John Bosco/Los Angeles, CA), Jarell Martin (Madison Prep/Baton Rouge, LA),
Jahlil Okafor
(Whitney Young/Chicago, IL) and
Noah Vonleh
(New Hampton/Havermill, MA). Top-rated players will also represent international teams including
Dante Exum
(Australia) and
Mamadou Ndiaye
(Africa).
The program will be led by college and NBA players and coaches including
Darren Collison
(Dallas Mavericks),
Arron Afflalo
(Denver Nuggets),
Nolan Smith
(Portland Trail Blazers),
Don MacLean
(retired NBA) and NBA assistant coaches Kelvin Sampson and Bill Bayno, among others.
Practices, pool play and college counselor games will be held August 3-5 at the Next Level Sports Complex in Garden Grove, Calif., and the championships played at Long Beach City College on Monday, August 6 at 5pmPT/8pmET and broadcast live on CBS Sports Network.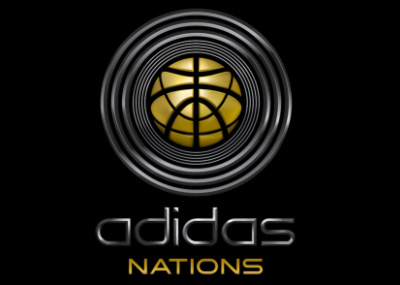 USA 2013 – Blue
Jordan Bell F 6'8" Long Beach Poly (CA) Long Beach, CA
Nate Britt
G 6'1" Gonzaga (MD) Upper Marlboro, MD
Isaac Hamilton
G 6'4" St. John Bosco (CA) Los Angeles, CA
Kendal Harris G 6'4" Berkner (TX) Richardson, TX
Isaiah Hicks
F 6'9" J.F. Webb (NC) Oxford, NC
Zack LaVine G 6'3" Bothell (WA) Bothell, WA
Jermaine Lawrence F 6'10" Pop John (NY) Springfield Gardens, NY
Jarell Martin F 6'9" Madison Prep (LA) Baton Rouge, LA
Jordan Mathews G 6'3" Santa Monica High (CA) Santa Monica, CA
Devin Williams C 6'9" Montverde Academy (FL) Cincinnati, OH
Nigel Williams-Goss
G 6'3" Findlay Prep (NV) Henderson, NV
---
USA 2013 - Red
Kasey Hill G 6'2" Montverde Academy (FL) Clermont, FL
Allerik Freeman
G 6'4" Olympic (NC) Charlotte, NC
Brannen Greene F 6'7" Mary Persons (GA) Atlanta, GA
Thomas Hamilton
C 6'9" Whitney Young (IL) Chicago, IL
Zak Irvin F 6'6" Hamilton Southeastern (IN) Indianapolis, IN
Jordan Mickey
F 6'7" Grace Prep (TX) Richardson, TX
Karviar Shepherd F 6'9" Grace Prep (TX) Cedar Hill, TX
Chris Walker
F 6'8" Holmes County (FL) Bonifay, FL
Derrick Walton G 6'0" Chandler Park (MI) Detroit, MI
Byron Zeigler F 6'7" Detroit Community (MI) Detroit, MI
---
USA 2014 - Blue
Daniel Hamilton F 6'7 St. John Bosco (CA) Los Angeles, CA
Adonys Henriquez G 6'5" Orlando Christian (FL) Orlando, FL
Skal Labissiere F/C 6'9" Memphis, TN
Trey Lyles F 6'9" Indianapolis Tech (IN) Camby, IL
Jahlil Okafor
C 6'11 Whitney Young (IL) Chicago, IL
Romelo Trimble G 6'2" Biship O'Connell Upper Marlboro, MD
Paul Turner G 6'4" St. Joseph (IL) Chicago, IL
Rashad Vaughn F 6'8" Robbinsdale Cooper (MN) Golden Valley, MN
Craig Victor F 6'8" St. Augustine (LA) New Orleans, LA
Justise Winslow G 6'5" St. John's (TX) Houston, TX
Milik Yarbrough F 6'5" Zion Benton (IL) Zion, IL
---
US 2014 - Red
Shaqquan Aaron G/F 6'7" Apple Valley, CA
Cliff Alexander F 6'8" Curie (IL) Chicago, IL
Leron Black F 6'8" White Station (TN) Memphis, TN
Tyler Dorsey G 6'4" Ribet Academy (CA) Pasadena, CA
Kaleb Joseph G 6'3" Cushing Academy (NH) Nashua, NH
Emmanuel Mudiay
G 6'4" Grace Prep (TX) Dallas, TX
Theo Pinson
G 6'5" Wesleyan Christian (NC) Greensboro, NC
Trey Thompson F 6'8" Forest City (AR) Madison, AR
Rashad Vaughn F 6'5" Robbinsdale Cooper (MN) Golden Valley, MN
Noah Vonleh
F 6'8" New Hampton (MA) Havermill, MA
Isaiah Whitehead G 6'4" Lincoln (NY) Brooklyn, NY
---
Africa 2013
Clint Capela
PF 6'9"
Renathan Ona Embo PG 6'1"
Khadim Fall PG 6'5"
Youssoupha Fall C 7'3"
Rodger Duclos Moute A Bidias G 6'7"
Mamadou Ndiaye
C 7'4"
Papa Sadiaw Ndiaye Diatta F 6'8"
Sidi Ndir PG 6'3"
Abdoulaye Ndoye PF 6'9"
Patson Sime PF 6'11"
Tibou Tall C 6'10"
Papa Macktat Traore PF 6'10"
COACHES: Babacar Sy, Dame Diouf, Amadou Courbary, Guilliaume Vizade
---
Asia 2013
Yu Dehao G 6'3"
Liu Guangcen F 6'6"
Guo Kailun G 6'3"
Michael James Kareneaa
Lin Lixing F 6'8"
Sun Minghui G 6'1"
Hu Mingxin C 6'8"
Zheng Qilong F 6'7"
Wang Tong G 6'8"
Thomas James Vodanovich
Wang Xu F 5'11"
Lu Yiwen F 6'8"
Xu Yufeng C 6'8"
Wei Zhengxian F 6'7"
He Zhongda F 6'8"
COACHES: Li Ren, Kenny McFadden, Oronde Taliaferro
---
Australia 2013
Jonah Bolden F 6'7"
Joshua Derksen F 6'8"
Mirko Djeric G 6'4"
Andrija Dumovic F 6'10"
Nick Duncan C 6'7"
Dante Exum
G 6'5"
Darcy Harding F 6'7"
Gerard Martin G 6'4"
Jack McVeigh F 6'7"
Emmett Naar G 6'1"
Owen Odigie
F 6'6"
Ben Simmons F 6'8"
COACHES: Ian Stacker, Paul Goriss
---
Europe
Mehmet Firat Alemdaroglu PF 6'8"
Tarik Muhammed Asik C 6'11"
Berkay Candan
F 6'8"
Mert Ciner F 6'6"
Atilla Dagdelen C 6'10"
Ayberk Guleryuz
PF 6'8"
Ziya Muhhamed Kucukasci F 6'7"
Ozan Anton Odabasi PF 6'8"
Ayberk Olmaz PF 6'8"
Utku Saraloglu PG 6'2":
Berk Ibrahim Ugurlu PG 6'4"
Baris Ahmet Yurteri F 6'8"
COACHES: Fikret Dogan, Hakki Kutluhan Yavrucuk, Emrah Cihangir
---
Latin America 2013
Braian Angola SF 6'7"
Pedro Barral PG 6'0"
Hernando Caceres PF 6'7"
Kevin Cuesta SF 6'6"
Gabriel Deck
SF 6'7"
Leonardo Demetrio SF 6'7"
Enrico Leite G 6'4"
Luciano Parodi PG 6'0"
Felipe Rech C 7'0"
Leonardo Roese G 6'3"
Dimitri Souza G 6'4"
Tony Trocha
PF 6'11"
COACHES: Walter Roese, Mauricio Ducuara, Jose Carallballo, Felipe Lopez
---
adidas Nations College Counselors
35
Steven Adams
C 7'0" Pittsburgh Freshman
21
Isaiah Austin
F 7'0" Baylor Freshman
20
Wayne Blackshear
G 6'5" Louisville Sophomore
2
Ryan Boatright
PG 6'0" UCONN Sophomore
5
Isaiah Canaan
PG 6'0" Murray State University Junior
25
Willie Cauley
F 6'10" Kentucky Freshman
45
Jack Cooley
F 6'9" Notre Dame Senior
22
Robert Covington
F 6'9" Tennessee State Junior
42 Ed Daniel F 6'7" Murray State University Senior
40
Gorgui Dieng
C 6'11" Louisville Junior
4 Anthony Ireland PG 5'10" Loyola Marymount University Junior
1
Joe Jackson
PG 6'0" University of Memphis Sophomore
0
Pierre Jackson
PG 5'10" Baylor University Junior
23
Sean Kilpatrick
G 6'4" Cincinnati Sophomore
13
Ray McCallum
PG 6'1" Detroit Sophomore
31
Erik Murphy
F 6'10" Florida Senior
30
Nerlens Noel
F 6'10" Kentucky Freshman
15
Mason Plumlee
F 6'9" Duke University Junior
55
Cameron Ridley
F 6'10" Texas Freshman
12
Andre Roberson
F 6'7" Colorado Junior
3
Peyton Siva
PG 6'0" Louisville Junior
10 Will Sheehey G 6'7" Indiana Senior
14
Adonis Thomas
G-F 6'6" University of Memphis Freshman
11
Deshaun Thomas
F 6'7" Ohio State University Sophomore
50 Marc Trasolini F 6'9" Santa Clara University Senior
33
Kyle Wiltjer
F 6'9" Kentucky Sophomore
7
Nate Wolters
G 6'4" South Dakota State University Senior
24
Patric Young
F 6'9" University of Florida Sophomore
8
Trey Zeigler
G 6'5" Pittsburgh Sophomore
Follow the conversation on Twitter @adidasHoops with #adidasnations