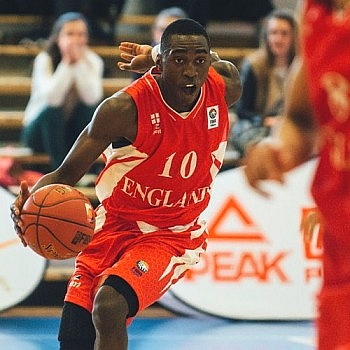 Jonathan Givony
Strengths:
-Good size for a point guard
-Strong frame
-Long arms
-Very athletic
-Terrific in transition
-Can create own shot effectively
-Great first step
-Turns the corner with an extra gear
-Strong takes to the rim
-Shooting form doesn't look bad
-Good potential defensively
-Puts great pressure on the ball
-Gets in passing lanes
-Rebounds well for his position
Weaknesses:
-Skill level still a work in progress
-Little bit wild at times
-Takes bad shots
-Average feel/awareness
-Playmaking ability, court vision, ability to control tempo are not where they need to be yet
-Needs to improve finishing around the basket
-No left hand
-Inconsistent shooter
Outlook:
Did not play particularly well in Germany. Point guard with strong physical attributes and some budding skills. Raw player who is still figuring his way out on the court, but has intriguing talent and is in a good place to continue to develop with Olimpija Ljubljana.