Malick Fall
immediately catches your eye thanks to his terrific size at 6-11 and his solid upper body. He clearly has the physical attributes necessary to develop into a solid prospect, even if he does have plenty of work to do on his all-around game. He runs the court well and has above average mobility; however, his lack of lower body strength and his poor balance can hinder him at times.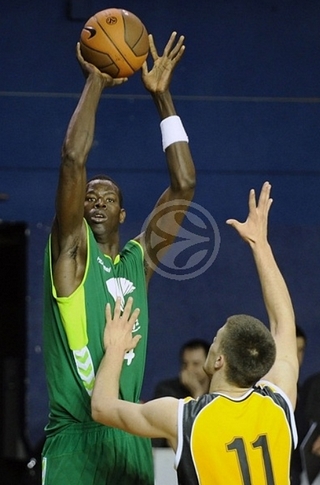 A capable low-post presence, Fall was fairly effective operating with his back to the basket here in Paris, showing solid hands, pretty good footwork and decent touch around the rim. He's somewhat of a black hole though. He doesn't always know his limitations and struggles to pass out of double teams. He also shot just 47% from the free throw line in seven NIJT games.
Defensively, Fall has the tools to develop into quite a presence in the paint. He's just not quite there yet. He struggles with rotations and doesn't have great timing as a shot blocker at this stage. He can make a big impact as a rebounder on both ends of the floor, though, mostly because of his physical tools.
Fall has clearly made some progress since the last time we saw him. He is a player to keep an eye on for the future to see how he continues to progress.