A mobile and productive big man in the highly competitive SEC,
Justin Hamilton
doesn't fit the profile of your typical early-entrant candidate, but will likely garner some NBA looks regardless over the next two months.
-
Finding a Niche For: Tony Mitchell
-
Finding a Niche For: Khris Middleton
-
Finding a Niche For: Perry Jones
-
Finding a Niche For: Terrence Jones
-
Finding a Niche For: Marquis Teague
-
Finding a Niche For: Michael Kidd-Gilchrist
-
Finding a Niche For: Harrison Barnes
Walker Beeken
LSU junior big man
Justin Hamilton
decided to pass on his senior season and make himself eligible for the 2012 NBA draft. After playing for an 18-15 Tigers team that lost in the first round of the NIT, Hamilton doesn't have a great deal of buzz heading into the predraft process, but he put together a solid junior season at LSU, leading the Tigers in points, rebounds, and blocks per game while earning second team All-SEC honors.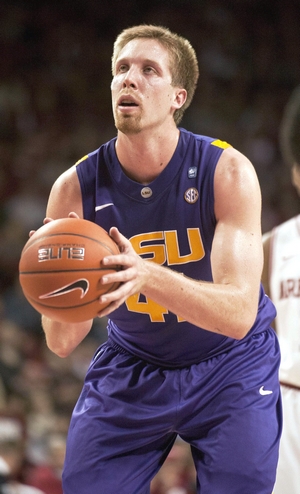 After two years at Iowa State in a limited role, Hamilton transferred to LSU and sat out all of the 2010-2011 season. He'll be graduating this month from LSU and getting married this summer, and will be starting his professional playing career, despite still having a year of eligibility remaining. The fact that his coach Trent Johnson was fired likely had something to do with that, as well as the fact that he may be able to acquire a Croatian passport that could come in very hand as a backup plan for the NBA.
As a mobile big man with legitimate size to play the center position at the NBA level, Hamilton will certainly get his opportunities to showcase himself up until draft day. While not overly explosive or powerful, he runs the floor well for a guy his size, and he sports a decent frame that could certainly put on weight, though he'd likely need to add quite a bit of strength to compete at the NBA level as well.
Hamilton used over a third of his possessions this season in the post, doing much of his damage on the right block. He has a right-handed hook he utilizes when turning to his left shoulder that he executes well and with nice touch, but he didn't show great deal of advanced footwork or counter moves, and his lack of strength and elevation prevent him from efficiently finishing around the rim, as shown by his 50% 2-point percentage, which is unimpressive for a player his size who attempts so many shots in the basket area.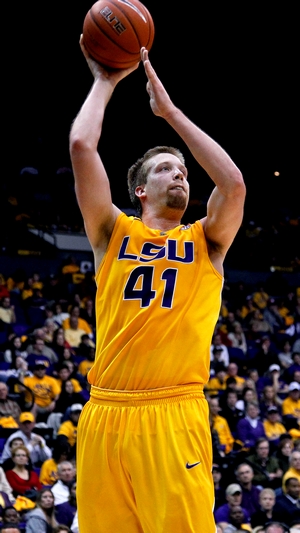 In addition to his jump hook, Hamilton also looked comfortable facing up his defender, as he's a very capable jump shooter out to about eighteen feet or so at this stage. He has solid mechanics, a high release point, and a soft touch, and connected on 78% of his free throws as a junior, further illustrating his ability as a stand-still shooter who could be utilized on pick-and-pops and to space the floor a bit.
On the defensive end, Hamilton doesn't possess the physical tools to be much of a paint presence with what appears to be just average length, and a lack of strength and explosiveness. He does appear to have solid defensive awareness and fundamentals and can move his feet fairly well laterally, but he tends to give up low post position too easily and can be out-muscled on occasion. He could also stand to play a bit tougher at times, as evidenced by his mediocre 5.2 defensive rebounds per forty minutes.
While another year of added strength and offensive polish could've given Hamilton's draft stock a slight boost, its tough to fault him for deciding he's ready to turn pro considering the circumstances. He should still earn plenty of workouts from NBA teams throughout the pre-draft process, as players his size who can run the floor and shoot the ball certainly don't grow on trees.
Hamilton doesn't look like someone who could help a NBA team right away, but if he can continue to expand on his shooting prowess and polish his post game while improving his body and displaying more toughness around the basket, he may have an opportunity to catch on with a team down the road. If not, he'll likely enjoy a productive career in Europe.