Jerome Randle
's approach to shooting is the kind of detail oriented fanaticism that would make the most ardent baseball player smile. While elite hitters may spend hours studying and fine tuning their swings, so has the diminutive guard spent long days in the gym tinkering with his lightning quick release in hopes of shaving an extra fraction of a second off his shot, or adding an additional inch to his seemingly limitless range.
"Sometimes you shoot the ball and it's going good for a couple of games, but then it kind of changes," Randle said. "Maybe your legs aren't in to it; maybe you found some knack that you can change. I study film and watch how I shoot the ball and sometimes I go to the gym and while working on it will change something up a little bit."
Changing something up a little bit might be an understatement, as Randle has reportedly made more than half a dozen changes to his form since he first set foot on Cal's campus four years ago as a lightly recruited scoring machine from Chicago, a player that Big Ten schools just weren't all that interested in.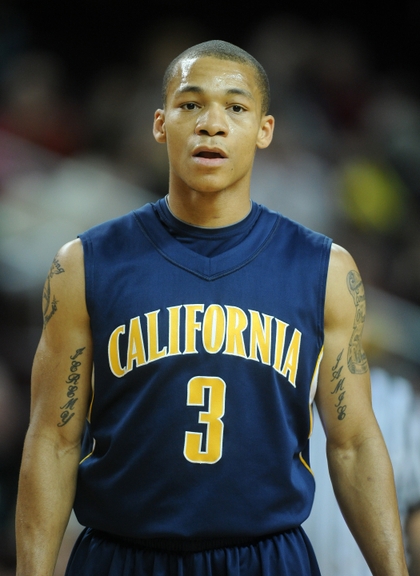 The constant alterations to a naturally deadly shot resulted in the most prolific scoring career in the history of the Golden Bears program. Randle finished up his playing days out West with more than 1,800 points, to go along with 252 free throws and an 88.1% career free throw shooting mark, both of which also rank number one all time at Cal.
Randle in fact
ranks amongst the top-10 point guards
in our database in 3-point shooting percentage in the past decade, along names such as
Darren Collison
,
Chris Paul
,
Kirk Hinrich
and
Mario Chalmers
, thanks to the scintillating 46% he shot from beyond the arc as a junior.
Casual observers will see the Pac-10 Player of the Year award, they'll see an NCAA Tournament win this year, but for pro scouts there's one accolade that's standing out more than anything else.
524. That's the number of assists Randle accumulated during his college career, the second highest total in school history – and it might just be his ticket to landing an NBA contract in the future, and certainly was a major factor behind his winning MVP honors at the Portsmouth Invitational just a couple of weeks ago.
"I knew at Portsmouth that I had great athletes all around me, so I didn't really need to score. I had other guys around me to do that," he said. "I just try to do what the coaches ask me to do and I try to perfect that. I definitely can be a pass first point guard; I take on the challenges that come to me."
That's hardly the kind of attitude Randle exuded when he first arrived at Cal as a shoot first guard four years ago. Having always served as the first option – and sometimes the second – on his high school and AAU teams, he suddenly found himself on a team where he was expected to distribute the basketball.
This difference in opinion created friction between former Cal head coach Ben Braun and Randle and made for a somewhat tumultuous first two years for the developing guard.
"With Coach Braun, he had his way of coaching, he had guys he wanted to get the ball to," Randle said. "I wasn't the number one option, I was probably the third or fourth option and he was looking for me to get the ball to the other players. I was young and immature and I didn't want to do that, I wanted to score the basketball."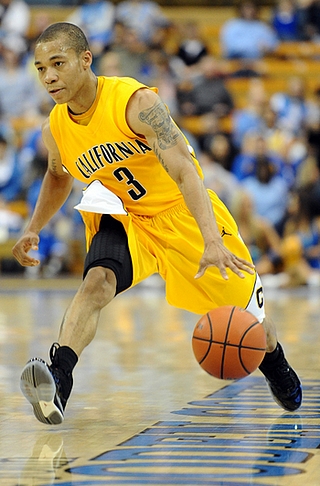 Following Randle's sophomore season, Braun was fired and replaced by current coach Mike Montgomery. Having already endured two seasons of negative press in the local papers and unsure of his new coach, Randle was seriously considering transferring out of the program until his mother recommended a meeting with Montgomery before making a final decision.
The new head man and his future star player saw eye to eye on much more than Randle expected, and with the added freedom of the new offense he was in, Randle's game flourished.
By the time his junior season concluded, Randle was handing out five assists per game and had turned the page from gunner to playmaker – though he may never completely shake the label of his shooting exploits.
"He's still a shoot first point guard in my opinion, he can score points, but he can do a lot of other things too," said former Cal assistant coach Joe Pasternack. "I know at Portsmouth he really passed the ball well, I believe he's the complete package. Coach Braun did a great job of breaking his game down when he first got to Cal and helping him mature. He explained to him what a true point guard is."
This change fully manifested itself at Portsmouth where Randle, surrounded by a bevy of talented seniors, flourished in the role of playmaker. His 13 points per game were significantly lower than his regular season scoring average, but NBA decision makers were more interested in the nearly nine assists per game that he was dolling out. All of this was accomplished in the midst of a case of food poisoning that Randle suffered prior to his final game at the tournament.
In spite of a resume brimming with success, Randle is still hearing plenty of questions surrounding his small stature. At 5-10 and weighing just over 170 pounds, he has been plagued with doubters for the majority of his career, dating all the way back to his days as a high school star. Despite being the key piece of a team that won an AAU national championship during the summer prior to his senior year of high school, Randle wasn't drawing interest from too many larger programs, ultimately narrowing his choices down to Cal and Tulsa before signing with the Golden Bears.
"Teams stopped going after him because of his size and then he becomes the Pac-10 Player of the Year," Joe Pasternack said. "I think his incredible quickness and ability to beat people off the dribble, his shooting, the ability to get space and break down a defense, these are all going to add up for him. Ultimately, people will stop and look at the size, but you have a lot of coaches in the Pac-10 now who are kicking themselves for not recruiting him."
Randle says he often looks to current New Orleans Hornet
Darren Collison
as a measuring stick for his potential success. A former Pac-10 star at UCLA who excelled as a point guard and an outside shooter, Collison certainly had his share of questions pertaining to his small frame before being drafted 21st overall last year and seeing major minutes as a rookie.
Hence why Randle says, all the hype about height, might be a tad overdone.
"You would never know it until you get on the floor, there are a lot of guys who are told they can't play and then when they get out there they surprise people, he said.
"It's not about your size, it's your heart that matters most, and if you can compete. I feel like I can compete."
To ensure he gets the opportunity to show he can compete, Randle finds himself back in his hometown of Chicago working out under renowned basketball trainer Tim Grover at ATTACK Athletics. He'll be training there for the next several weeks in preparation for the individual workouts he is expecting to participate in.
Randle already met with the Cleveland Cavaliers while playing at Portsmouth and says the New York Knicks have expressed some tempered interest as well. He knows he's gotten his foot in the door with his recent performances, but knows that this is only the beginning.
"I'm really excited about all of it, just to hear that teams want to meet with me. Hopefully I'll continue to open some eyes."
He's certainly opened more than a few eyes in the last four years thanks to his seemingly constant tinkering, now it's time to take the finished product to the next level.