It's been an interesting road for Gonzaga big man
Josh Heytvelt
. After being a relatively unheralded high school prospect, ranking behind players like David McClure and Mohammed Tangara, the power forward burst onto the national scene during his sophomore year, averaging close to a double-double. In the midst of his blossoming talent though, Heytvelt hit a series of bumps in the road including felony drug possession charges during his sophomore year and suffering a stress fracture in his right foot during his junior season.
Despite the sometimes turbulent nature of his first three seasons in Spokane, Heytvelt managed to bounce back this year and post a solid senior campaign. His numbers improved significantly from the previous season and he began to look more like the player who first drew the attention of NBA scouts two years ago. Since the season ended he has been going through the hectic process that is the preparation for draft night, partaking in a slew of individual workouts in addition to attending the NBA combine in Chicago.
Before a recent workout with yet another NBA team, Heytvelt sat down with DraftExpress to talk about his training, his journey back from troubled waters and what he's been hearing as far as his stock is concerned.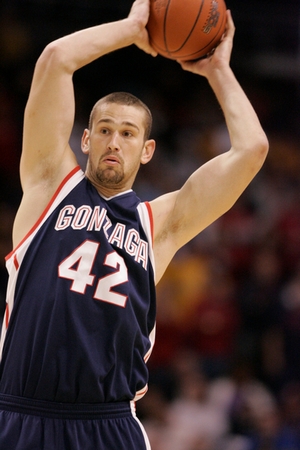 DraftExpress: Since your season ended at Gonzaga where have you been training?Josh Heytvelt:
I've been training in the DC area since the 18th of April. I've been doing basketball workouts with David Atkins and lifting workouts with a guy by the name of Alan Stein.
DX: Have you been working out with any other players?

JH:
On a day-to-day basis I usually work out with
Greivis Vasquez
, Mouphtauo Yarou ,who is going to be a freshman at Villanova, and I've done some workouts with
Kevin Durant
.
DX: What are you focusing on in your training?

JH:
I've been working on a lot of the offensive stuff, a lot of pick and pop work. I'm working on back to the basket moves and we've been playing a lot of one-on-one so I've had to step out and cover guards. I'm really trying to work on my defense.
DX: Can you give us a self scouting report of your game?

JH:
Obviously I think my offense is my strength. I'm a pick and pop big guy, I run the floor really well and I'm multi-dimensional on offense. For my weaknesses, I think I need to play with more energy and just play strong defense all the time.
DX: How do you think things went at the NBA combine in Chicago?

JH:
I think the combine was really good; I think it showcased my skills pretty well. I would have liked to see some more basketball because we didn't play any 5-on-5, I would have liked something of that sort.
DX: At the combine you measured out at 6-11 in shoes and your wingspan was recorded as being just over 7-2. How much do you think those numbers are going to help your stock?

JH:
I really have no idea, but I don't think those types of things play too much of a role in a team picking a player. They have so much background information on everyone beforehand that I don't think being a half inch taller or your arms being an inch longer than they thought will really change anyone's mind about you.
DX: During the interview sessions in Chicago, did any of the teams bring up some of the off the court issues that you've dealt with in the past?

JH:
Yeah, I mean I talked about that stuff at every interview. I brought it up to most teams because I'm not trying to hide it, I talk about it and go through the whole process. I really put it out there that I'm a much different person now than I was back then.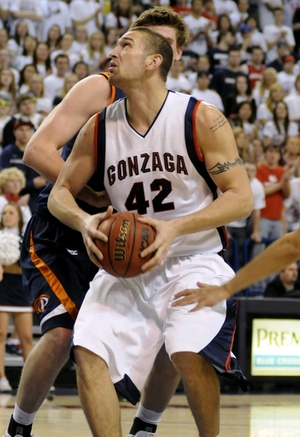 DX: What teams have you worked out for so far?

JH:
I've worked out for Oklahoma, Cleveland, Miami, Boston, Minnesota-- which was a group workout-- and Detroit.
DX: How do you think the workouts have gone?

JH:
I think they've gone real well so far. I've had one bad workout and that's the only bad workout I'm going to have from here on out.
DX: Have you gotten any feedback from teams that you've worked out for?

JH:
They mainly talk to my agent just because he has a good relationship with most of them. I've had teams tell me you know you can work on this or this; they want me to get better at defense or rebounding. Each team has their own things that they want me to get better at, but mostly everything I've heard back has been good.
DX: Have you heard anything in regards to where your stock is right now?

JH:
I think I'm around the top of the second round, but you know I'm doing everything that I can right now to raise my stock as high as I possibly can.
DX: After you suffered your foot injury and missed so much time during your junior year, it looked like you lost some of the athleticism you had during your sophomore year. Do you feel like you've completely recovered from the injury, or do you think there's more left in the tank that you can show off at the next level?

JH:
Yeah, obviously I think that everyone can raise their game at the next level when all they have to focus on is basketball. I definitely don't feel any pain; there are no problems from the injuries. I know that when I get the time to focus and get more agile, I think that will really elevate my game a lot.
DX: This year your numbers dropped off in some areas from your production during your sophomore season when you first burst onto the scene. Was there any reason for the drop off in your stats?

JH:
We had a lot of depth this year, this is probably one of the best teams I've ever been a part of. Anyone was capable of doing anything on any given night and the offense was focused on me as much as it was during my sophomore year. That could have played into it a little bit, but I think it was mostly just the depth of the team.
DX: Is there anyone in the NBA right now that you think your game compares to or that you try to model your game after?

JH:
I've been told that my game is kind of like
Brad Miller
or
Mehmet Okur
. Those are just a couple of the guys that I've been told to play like.
DX: What do you see your role as being in the NBA?

JH:
Next year I just want to have the chance to play for somebody and come in and make as big of an impact as possible with whatever team gives me a chance. Long term I want to be in the NBA for ten to fifteen years and be a big time player with some team. I'm going to work as hard I can to be able to do that.