GQ magazine's Chuck Klosterman
sat down
with NBA commissioner Adam Silver recently.
Among many topics, including Ray Rice, Donald Sterling, gambling, rule changes and more, Klosterman asked Silver about the NBA Draft age limit currently in place, and whether it would benefit the league to raise it from 19 to 20 years old.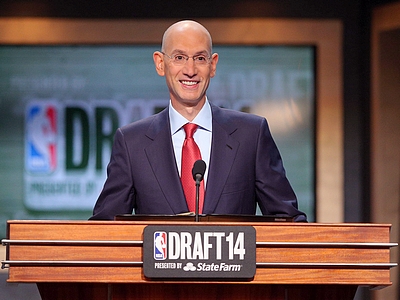 Silver, who voluntarily brought up the topic on his own ("at the top of my list,") again lays out his reasoning for why he will support this move, demonstrating that this issue is very much on his mind still and is something we'll likely to hear more on as new NBPA Executive Director Michele Roberts settles into her job and the current Collective Bargaining Agreement nears its expiration after the 2016-17 season.
Read more at
the Triangle Offense.