Jonathan Givony
While many highly touted freshmen have struggled somewhat making the considerable transition from the high school to college level early on, Indiana's
Cody Zeller
clearly has had no such issues, already establishing himself as one of
the most productive players
in America thus far.
The sample sizes still leave a lot to be desired just eight games in, and probably shouldn't be read into too much considering the competition level, but the fact that he ranks second amongst all freshmen in per-minute scoring, second in true shooting percentage, first in PER, fifth in rebounding, first in steals and third in blocks shows just how much of a factor he's been for his team in the early going.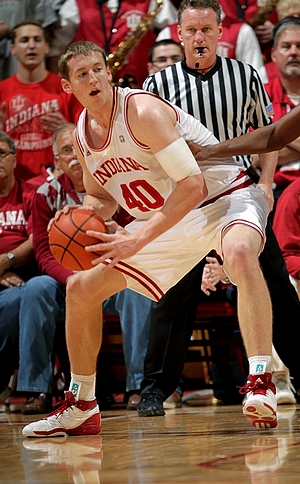 Beyond the numbers, Zeller draws significant intrigue with the outstanding combination of mobility, scoring instincts and aggressiveness he displays, all of which hint at a terrific future which could be in store for him as he continues to develop.
Zeller possesses short arms and a very skinny frame at the moment, which could be the main thing holding him back long term, but he's an incredibly agile and fluid big man who runs the floor well and has the explosiveness to play above the rim on a regular basis.
Most of his touches come inside the paint at the moment, where he looks incredibly comfortable operating with his back to the basket thanks to his nimble footwork and smooth post moves. He uses head-fakes, shot-fakes and spin moves well, showing a more advanced arsenal of counters than you'd expect considering his age.
Despite his skinny frame, Zeller is not afraid to bang with older players inside, looking very hungry calling for the ball on the block and usually attempting to finish strong with a dunk once at the rim. Toughness does not appear to be an issue here, as we've seen at times with his siblings. Zeller's aggressiveness has paid off early on in the season, as he's finishing 68% of his 2-point attempts and getting to the free throw line at a strong rate, where he converts an excellent 75%.
Zeller hasn't shown much in the ways of a jump-shot thus far—something he'll likely need to develop down the road--but he does appear to have above average ball-handling skills for a player his size. He can put the ball down and attack his matchup from the perimeter, and looks comfortable handling in transition. He's turned the ball over at an impressively low rate this season considering his go-to role and youth, but also hasn't racked up many assists.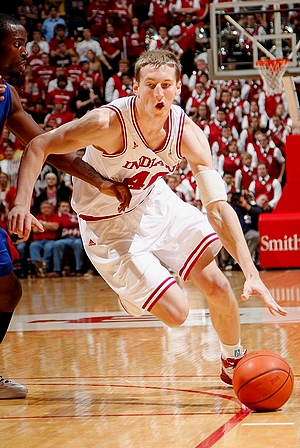 Defensively, Zeller has distinct strengths and weaknesses. On one hand, he clearly possesses outstanding instincts and anticipation skills, allowing him to be extremely productive both in the passing lanes and as a shot-blocker. He currently ranks 3rd amongst all prospects in steals on a per-minute basis, doing a good job poking the ball away from his opponent from behind when defending the post, and also showing nice timing rejecting shots on the ball without leaving his feet.
On the other hand, Zeller's poor wingspan and lack of strength is a definite disadvantage, as he's prone to being backed down in the paint, and tends to give up deep post position too easily inside.
He hasn't really faced anything resembling a NBA caliber big man prospect at this stage of the season yet, so it will be interesting to see how he fares against stronger, more mature players on both ends of the floor.
Zeller's play early on leaves plenty of room for optimism, both for NBA scouts interested in finding skilled, athletic big men capable of scoring inside the paint, and for Indiana fans eager for a NCAA tournament berth after a four year drought.
How he fares in tests matching up with the frontcourts of Kentucky (this Saturday), Ohio State and to a lesser extent Illinois will likely shed plenty of insight into how quickly he might be ready to make his next big jump in competition.