Jonathan Givony discusses NBA Draft related topics with
Adam Zagoria
of SNY.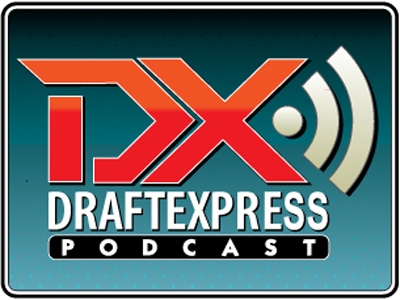 Listen Here or on iTunes
Topics Include:
-Kentucky's seven NBA Draft early-entrants
-The Harrison twins and whether they get drafted
-Karl Towns
-Jahlil Okafor
-Who goes #1
-Tyus Jones
-Phil Jackson and the Knicks
-More Harrison Twins!
-How high can Justise Winslow be drafted?
-Should Kris Dunn go back to Providence?
-The Nike Hoop Summit
-Skal Labissiere, Jaylen Brown, Ben Simmons
-How strong is the 2016 NBA Draft
-Why was Ivan Rabb removed from the 2016 mock draft
-How do we decide who gets placed on which mock draft
-Jamal Murray
-Isaiah Briscoe
-Yankuba Sima committing to St. John's