Deemed by many scouts as the prospect with the highest upside of any player in college basketball,
Perry Jones
of Baylor has had an up and down freshman season that appears to be taking a turn for the better at the moment.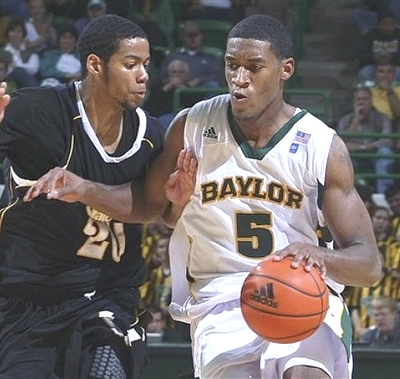 Jones was extremely deferential early in the season, looking somewhat lost or apathetic at times, but he has been more assertive in Big 12 play, scoring 19 points or more in six of nine in-conference games thus far. While some of that has to do with Jones' increasing comfort level and individual aggressiveness, it also has plenty to do with how he's being utilized by his coaching staff and teammates.
Even though he's one of the most efficient players in college basketball, shooting nearly 60% inside the arc, Jones is still not getting as many touches as he probably should. Baylor's guards (specifically
LaceDarius Dunn
) have exhibited poor shot selection all season long, and the team ranks as
one of the most turnover prone
in college basketball.
Amongst the college players currently in our
Top 100 Prospect Rankings
, Jones rates towards the bottom of the list
in field goal attempts per minute
. This is a situation not all that unlike
Derrick Favors
' at Georgia Tech last season.
When not being ignored by teammates, it's easy to see what makes Jones such a tantalizing prospect, as you can see in the first two minutes of the following video we created:
Perry Jones Strengths/Weaknesses Video

Watch in full screen mode by clicking button in upper right hand corner of video
Standing 6-11, with long arms, an excellent frame and incredible fluidity for a player his size, Jones is a rare physical specimen by any standard. When motivated, he runs the floor about as well as any big man in this draft and is capable of beating his man off the dribble with a terrific first step. He has great hands and an exceptionally soft touch, which makes him an incredible finisher around the basket. (His length and highlight reel-caliber explosiveness help in this regard as well.
Offensively, Jones gets his touches in a variety of ways. An extremely reliable target for his teammates to throw drive-and-dish passes to, he has great potential as a pick-and-roll finisher thanks to his hands, touch and leaping ability. He is also a solid (although clearly not a dominating) presence on the offensive glass for the same reason -- he has the ability to pogo stick off the ground multiple times before his opponents can react.
Baylor has been increasingly utilizing him in post-up situations, an area in which he's been relatively effective. Jones doesn't possess the girth to establish great position against the strongest collegiate big men he'll match up against (such as the Morris twins at Kansas), but with his decent footwork, outstanding touch and phenomenal extension around the rim, he's able to do some very interesting things at this level, especially when he's being aggressive. Moving forward, it's paramount for him to add strength to his promising, yet currently underdeveloped frame.
Another area in which Jones has shown promise in is with his jump shot. He has excellent shooting mechanics and solid range out to about 18 feet, even showing flashes of being able to convert shots off the dribble at times. He should be able to develop into a solid pick-and-pop option in time, although he's definitely not as consistent as he needs to be just yet – he's only made 18 of 55 jumpers this season, or 33%.
Where Jones might be at his best a few years down the road is as an isolation threat from the high post. With his solid ball-handling skills and devastating first step, he has the ability to beat most big men off the dribble with ease, something that will only become more pronounced with the NBA's superior spacing. Jones doesn't see many opportunities of this fashion at the moment and he's been fairly erratic when he does, which often results in turnovers.
As Jones gains more experience, improves his feel for the game and continues to tighten his ball-handling skills, expect his shot-creating skills to become a major part of his offensive arsenal. He's already had a handful of impressive moments grabbing a rebound and taking the ball coast to coast himself, but it's not a consistent part of his game just yet.
The weakest part of Jones' game clearly lies on the defensive end. He's shockingly unproductive from a statistical standpoint, averaging an alarmingly low number of blocks and steals every game, and very few rebounds.
Of the 90 NCAA prospects currently classified as power forwards in our database, Jones ranks
78th in defensive rebounding on a per-minute basis,
which is extremely disappointing considering his physical tools and the fact that none of his teammates are particularly prolific in this category. He shows fairly poor awareness here, often failing to box out opponents and doesn't look very instinctive or energetic in the way he pursues loose balls.
These attributes definitely translate to the rest of his defensive game, where Jones clearly lacks toughness and activity. He regularly gets lost off the ball, being a step slow to react to things happening on the floor and not putting enough work in early in possessions to stop opponents from getting the ball in a favorable position. Physical players move him around the paint fairly easily and Jones doesn't always respond the way you'd hope. He often allows himself to get outhustled and outworked.
Beyond his poor fundamentals, Jones doesn't seem to be the most contact-loving player in the world. He tends to shy away from putting a body on opponents and isn't one to dive on the floor for loose balls. With his size, length, quickness and ability to get in a low stance, Jones has all the tools to be an excellent defender and rebounder down the road.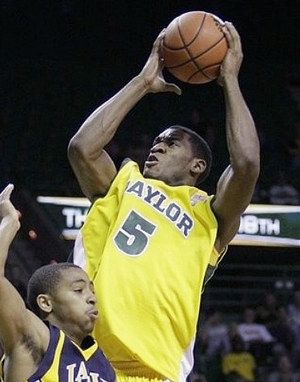 We must remember that he's still in a very early stage of his development, being somewhat of a late bloomer who didn't really emerge as a top-shelf prospect until the summer prior to his senior year of high school. It's possible that with increased strength, good coaching and added experience, he could get there in time.
It's not easy to teach toughness and hustle, though, and these are things that are sorely lacking in Jones' game at the moment.
Seeing the lackluster manner in which he sets screens and shies away from contact around the basket offensively, it's not difficult to tell why Jones often struggled to crack double digit scoring figures at the high school level. The people who saw him play the most back then—recruiting analysts—were very skeptical about his prospects, as evidenced by their rankings.
In a perfect world, Jones would be drafted in the mid to late portion of the lottery and given time to develop — there's absolutely no question he possesses the talent to reach his terrific potential. Unfortunately, in a draft that is looking increasingly shallow by the day, teams may not be able to resist taking him early on (potentially as high as first overall), which will put a significant amount of pressure on both him and the organization. Whether or not he's able to deal with such high expectations remains to be seen.
How Jones is able to finish the season should give us some clues about his mental toughness and readiness to produce immediately in the NBA. Can he rise to the occasion and lead Baylor to an NCAA tournament berth with an ultra-productive March?
Edited by
Patrick Crawley
, Sports Editor for
Neon Tommy
and Managing Editor of
Basketball Fiend
.