Portsmouth came and went. The combines and workouts are over. The mock drafts (the 500th version of each) are complete. Teams have seen what they're going to see and are putting their heads together to try to make the best decisions possible for their futures. It's been a long, exciting, anxious, thrilling, nervous time since the end of the college basketball season. And all that's gone on is only the beginning...
On Thursday June 28th, 60 players will hear their names called by David Stern/Adam Silver. 60 players will make their lifelong dreams come true and will belong to an NBA team. A bunch of factors will come into play on draft night, as we've witnessed time and time again the trading of picks and package deals and on and on. To that big guy from Kentucky with the freakish game-changing athletic ability- congratulations, you my friend are the only thing that's for sure about tomorrow. Enjoy the Big Easy.
I find irony in the fact that I'm writing this piece on the plane back from Sacramento. My last workout was for the Kings and they own the rights to the greatest story of last year's draft.
Isaiah Thomas
, a very accomplished college player, a guy who had a massive reputation all throughout his career but an NBA underdog because of his size, was the last pick, #60. Well the little guy arguably played the best ball of any rookie in the league last season (better than his teammate, college sensation, and big time draft pick
Jimmer Fredette
) and you should hear the Kings coaching staff rave about his toughness, leadership, and the overall competitive nature he's brought to the organization.
Really, who knows which guys will go on to successful NBA careers and who will be busts? History reveals to us that there are college heroes who never made it and guys who no one knew in college that went on to NBA stardom. There are guys that people were sold on who never panned out; guys who people questioned and doubted who became Olympians. There are many players in the position of potential second round picks or going undrafted and the fact of the matter is, it's difficult to predict success at the next level just as it's difficult to predict success in college for high school players. How many guys in the league were told they were too slow? Too small? Not athletic enough? Toughness, work ethic, leadership capability, grit, actions in response to adversity- these things are what really separate guys; not shear athleticism and talent (let's not discount that little element called luck in this equation either).
Dana O'Neil recently published a
very disturbing, troublesome article
about major college stars who ultimately went undrafted. In her piece, O'Neil cites names that we are all familiar with, names like
Drew Neitzel
from Michigan State and
Keith Langford
from Kansas, and how these guys are embarrassed, even ashamed to show face in the environments where they were once idolized, simply because their college dominance didn't translate to NBA dominance. What the hell is going on here? I mean seriously, these guys served their schools for four years, took the programs to great heights, prolonged traditions, and they aren't comfortable in their "homes" because they didn't make it big in the league? Surely, an adjustment in perspective is necessary here. Whether it's the environment's fault for imposing such standards onto players or players' fault for accepting nothing less than the NBA as "making it", the bottom line here is that as a player you work as hard as you can, exert everything in your power to maximize your abilities, and wherever that takes you it takes you. Not everyone can make it- the numbers confirm this for us. For whatever reasons, success in college doesn't necessarily mean success in the NBA and to say that this warrants a sense of shame or dissatisfaction is downright despicable. We are better than that. How could a guy like
Keith Langford
feel embarrassed at Fog Allen? He OWNED that place and gave Jayhawk fans memories that they'll cherish until death. In the end, former Michigan State All-American
Mateen Cleaves
captured it best: "Don't hold your head down for nothing. You went to college. You got your degree or you had some sort of success. There is absolutely nothing to be ashamed of. Man, we won. We're winners."
So tomorrow night is the one we've all been waiting for. Silence all of the speculation- the moment of truth is here. For some and their families it will be a night of celebration; for others, it will be one of questioning and disappointment. Personally, no matter what happens (somehow, someway, I'm going to play in the NBA whether I get drafted or I'm a free agent), I'm really grateful to have met, seen, and learned from all of the people that I have throughout the pre-draft process. Guys like
Lindsey Hunter
,
Bobby Jackson
, and
Dee Brown
(dunk contest
Dee Brown
). Guys like
Doug Overton
,
Ed Pinckney
, and
Rick Brunson
. I got to talk the game with some of the world's best, like Coach Lawrence Frank and Coach
Keith Smart
. I got to workout for a week with the guru, Mike Dunlap. I reconnected with dudes like
Kim English
,
Rakim Sanders
, Scoop,
Tu Holloway
, and Scotty Mac. On the whole, the last 2 months or so have been exhilarating and I've just tried to make the most of the entire experience.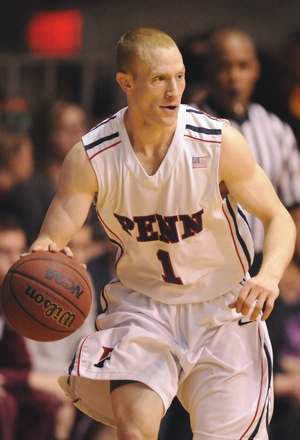 I want to thank everyone for the support. Hopefully, I've been able to provide some insight into the draft process and a little peak into all of the preparation that goes into this thing. I'll be in the gym tomorrow night so somebody please hit me up if anything shakes around 9 o'clock. Let's leave it like this…
Remember and embrace that
we create our own reality
. As Robert Kennedy once said, and as Jim Nantz echoed to the Lowe's Senior Class Award guys at the Final Four, "Some men see things as they are and say why. I dream things that never were and say why not."
Why Not?