Although unlikely to emerge as a true NBA prospect anytime soon, Gide Noel still deserves a mention in this space thanks to his unique performance, profile and all-around game.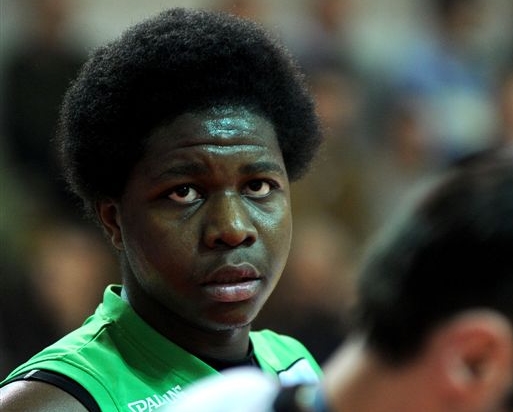 A native of Haiti and only a member of ASVEL's team for about a year now, Noel nevertheless was the most important cog on his team's squad, acting as their go-to scorer and main offensive facilitator--filling up the stat-sheet with points, rebounds and assists.
Somewhere around 6-6, with an body that reminds of a different era of basketball and could easily stand to shed 20 pounds, Noel is a lefty with a big frame who shows little to no athleticism at this point. He lacks quickness, can't really elevate off the floor, struggles to move laterally, but nonetheless finds a way to get the job done at this level, in a way that made it difficult not to end up liking him.
He likes to operate with his back to the basket, where he shows the ability to move guys around effectively and use his body to his advantage, displaying a couple of sweet post-moves that he often finishes with a pretty lefty jump-hook. When faced with a double team, Noel shows amazing ability to find the open man with amazing creativity, showing court vision that hints at terrific things that could be in store for him down the road. His feel for the game is simply outstanding, and immediately allowed him to stand out from the pack in this tournament.
Facing the basket, Noel can make a 3-pointer, but is incredibly streaky, something he must work on (along with his free throw shooting) to emerge as a true small forward down the road. He doesn't have much of a right hand, and isn't really quick enough to get by anyone, although he's smart enough at this level to know how to overcome that right now.
Defensively, Noel struggles badly with his poor lateral quickness, being hampered by foul trouble and lacking the height to guard some of the more talented big men he faced. He must continue to shed weight and work on becoming more agile and explosive, as his excellent basketball IQ won't be enough as he progresses to the senior level. How good of a pro Noel becomes is anyone's guess at this point, but that doesn't take anything away from how much fun he is to watch at the moment.