Juvonte Reddic Updated Scouting Report
March 28, 2014
Josh Riddell

After a very productive junior year, Juvonte Reddic saw his offensive productivity and efficiency diminish quite a bit in his senior season at VCU, which ended with a round of 64 loss to Stephen F. Austin. His scoring rate dropped from 20 points per-40 pace adjusted to 15.8, while his 2-point percentage tumbled as well, from 58% to 51.4%.

Reddic's professional potential still falls mainly upon his strong physical tools, as he is measured at 6'9" and 248 pounds with a solid frame and good athleticism for a player of his size. Additionally, he will not turn 22 until May, which makes him the fourth youngest senior in our top-100 prospect rankings.

Offensively, Reddic will be able to provide the most value to a NBA team on the offensive glass, as he averaged 4.9 offensive rebounds per 40 minutes pace adjusted which ranked fourth among all players in our Top-100 prospect rankings, and was excellent at finishing these second chance opportunities. He excels at using his body to gain position on the glass and leaping above his opponent to grab the offensive rebound. His putbacks are often wide open chances due to the initial position he earned, which is why he has so much success finishing these attempts.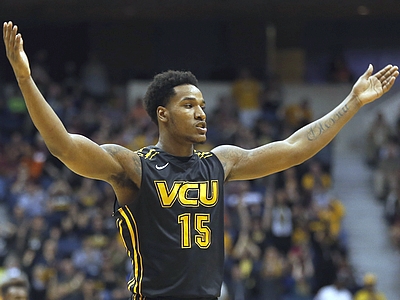 US Presswire
There isn't much else Reddic excels at on the offensive end which will be easily translatable to the NBA. His post game needs a ton of work, as his footwork is not advanced and he doesn't have a reliable move to use to get a good look at the rim against collegiate defenders, so he will certainly struggle against NBA big men. He has some potential out of the pick and roll, but he needs to improve his jump shot to become more dangerous in these situations, which would allow him to be dangerous rolling to the rim or finding space for a mid range jumper. Synergy Sports categorized only 42 of his field goal attempts as jump shots, with Reddic converting on only 35.7% of such shots. He is not hesitant to shoot when left open, but has a slight hitch in his release which prevents him from being a more accurate shooter. His free throw percentage dropped from 71% as a junior to 55% as a senior, which raises some question marks about his potential as a shooter.
One of the reasons that Reddic's field goal percentage dropped in his senior season was his struggle to finish around the rim, shooting 54.7% around on attempts around the rim, according to Synergy Sports. On non-offensive rebound attempts, Reddic struggled to finish at the rim in traffic, which is troubling given the nature of his competition. He doesn't always appear to attack the rim with the type of aggressiveness you'd hope considering his physical tools.
Defensively, Reddic has the athletic tools necessary to become a capable defender but is still inconsistent in this area. His quickness and athleticism will help, as his 1.8 steals per 40 minutes
ranked third
among power forwards in our top-100 rankings.
However, he loses focus and plays too upright at times, especially when guarding the post, which allows the offensive player to get past him and to the rim. Reddic is only an average defensive rebounder, especially when
compared to other power forwards in our Top-100 prospects
, averaging 6.6 defensive rebounds per 40 minutes pace adjusted, which will trouble NBA scouts.
He doesn't always seem to bring the type of grit and hustle you'd hope for from a player who is relatively limited offensively, again losing his focus and not showing the type of aggressiveness you'd hope. Still, with his frame and mobility, Reddic absolutely has the tools to do many things on this end of the floor, particularly in terms of guarding the pick and roll, so there's plenty to work with here.
Looking ahead to this summer, Reddic will first need to put forth a strong showing at the Portsmouth Invitational Tournament to generate any draft buzz. He will need to show some translatable skills as a defender/rebounder and finisher to match his strong physical tools to warrant being selected in the second round.
The major step backwards Reddic took in his senior year is something NBA teams will want to research more, as it's unlikely to be due strictly to basketball reasons, and almost certainly a mental issue as well, possibly stemming from his background. It's possible that a age, maturity and a change of scenery may help improve his chances of playing up to his potential and being more consistent, so teams will likely want to follow his progress in the D-League or Europe should he not make a team on the first go-around.
[
Read Full Article
]
Trending Prospects (1/7/2012)
January 6, 2013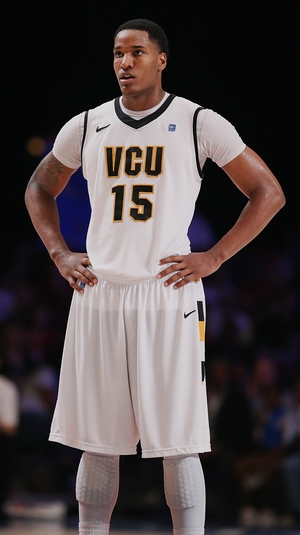 US Presswire
Joe Treutlein
After making solid strides his first two seasons in college,
Juvonte Reddic
has taken another big step forward thus far as a junior, noticeably increasing his production and efficiency across the board without an increase in minutes.
Standing 6'9 with decent length, a solid frame, and very good athleticism, Reddic has a good physical profile for a power forward, though he could still stand to fill out his frame some, specifically by adding more lower body strength. Reddic shows a good first step on the perimeter and is capable of making some very rangy strides on face-ups and post-ups, but he doesn't always elevate well around the basket in half-court situations and isn't the best at powering through contact.
On the offensive end, Reddic does most of his damage within five feet of the basket, where he scores on a variety of cuts, offensive rebounds, and post-ups. He has an active motor that helps him get open in scoring position frequently, while he shows good touch and isn't afraid to throw down a dunk when the opportunity arises. He is active on the offensive glass and shows good touch around the rim, but he does struggle to finish when bodied up against physical competition, as he's prone to getting pushed around down low.
Reddic's post-up game is still developing, but he has a few nice assets to work with already, namely a solid turnaround jumper and a very nice right-handed hook shot, possessing a very high release point. He isn't the best at backing down his man or establishing deep position, but he operates very well from the mid-post area, where his rangy strides and ability to turn into his man for a face-up make him very versatile. He shows flashes of very effective, instinctual footwork at times, but still is raw in this area overall, and relies a lot on his solid go-to moves and the athleticism and size advantages he has against a lot of his competition. Still, this is an area of his game that is progressing nicely, while he has a lot more room to grow.
Reddic's face-up game is also intriguing, but is not nearly as far along as his post-up game at this stage. While Reddic has a great first step for a big man along with solid touch and control on his drives, he doesn't possess great ball-handling and is only really dangerous on straight line drives without much help defense involved. He does, however, show decent instincts transitioning quickly from face-up to post-up game (and vice versa) when operating in the mid and high posts, but is still raw overall with his skills. He also shows flashes of a mid-range jumper (he has a respectable 23 points on 25 attempts this season according to Synergy Sports Technology), and that's definitely something to watch out for more of in the future.
Defensively, Reddic is not especially impressive in any particular area at this stage, being very raw fundamentally, much more so than on the offensive end. While he shows a good activity level and the ability to disrupt plays on the weak side using his length and athleticism, his post-up defense is below average due to a lack of court awareness and fundamentals. He frequently overplays or gets beat easily by his man, not always moving his feet laterally or by being backed down due to not getting any leverage. He shows more flashes on the perimeter, where his tools and effort allow him to contest some shots, and he probably has some potential in isolation and pick-and-roll defense as a power forward as well, but he's rarely tested at this stage, and just doesn't appear to have the fundamental base necessary to be highly effective in any regard just yet.
Reddic has managed to steadily improve his pace-adjusted rebounding each of his three years in college, but still is below average overall. Given his tools and the motor he shows in other areas of his game, this is clearly something he should be putting a higher focus on, and he definitely has considerably more potential in this area.
Looking forward, Reddic is an intriguing prospect due to his size, athleticism, and the foundations of offensive skills that he's been building, but likely needs to make some notable improvements with his lower body strength, defense, and rebounding, all of which are well within his power to do. He still has a ways to go in his development at this stage, but he's shown a steep learning curve in his three years on campus, and is someone to keep an eye on down the road, even if he doesn't find himself in serious draft discussions next season.
[
Read Full Article
]