11/07/08 – 2008 D-League Draft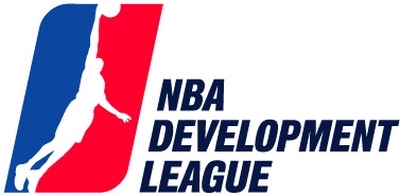 D-League Draft Eligible List / Top Available Players
D-League Pre-Draft Power Rankings / Allocation List
Tonight is the 2008 NBA Development League draft, and I'm psyched. On the edge of my seat in fact. Does this surprise you? It shouldn't. I love drafts and I love the D-League. What's not to get excited about? That's probably why I write about the D-League for a draft website. As far as I'm concerned, this is the greatest job in the world.
Actually, at this very moment, it's the second greatest job in the world, because my cohort, and D-League scouting partner, Jim Hlavac is living the good life: eating free food, telling inside-basketball stories, and hanging out with uber-coach
Sam Vincent
and the rest of the staff in the Anaheim Arsenal draft war room. But I'm not jealous. And to prove it, I've decided to live blog my thoughts about this year's draft as they come to me. A draft diary of sorts. Sound fun? I think so. We'll find out anyway.
All right, away we go…
6:30pm –
Well, this certainly hasn't started out well. I flip on over to NBATV to catch some pre-draft coverage and, who knows, maybe even learn a thing or two about the prospects. Except, wait a minute, there is no pre-draft coverage. Instead it's the 500th replay of I Am A Celtic. As I watch
Doc Rivers
run wind sprints against Glen "Big Baby" Davis, I remember: Oh right, it's the D-League.
(Does the 47 year old coach and former All-Star beat the 300lb sophomore? You betcha.)
You would think that it being the second biggest day of the year for the league, after the Showcase, that they would dedicate a little more coverage to it. Especially considering they have their own channel and all. But: nope. In fact, not only is there no pre-draft coverage, but they're only dignifying us with the first round. Nothing after those first 16 picks is televised, after that rounds 2 – 10 are only available via the D-League website. But where, pray tell, is a poor Sioux Falls fan supposed to find Internet access?
7:00pm –
I'm back and, now fortified with beef jerky and a Code Red during my half hour pre-draft intermission, the coverage finally begins. Rick Kamla, a diehard D-League homer which I find incredibly endearing (seriously, you should have heard him gush during the Vegas Summer League), joins sophomore president of the league Dan Reed at the generic NBATV headquarters gray desk, where they dish out a plethora of cherry-picked statistics reminding us how well the league is doing, and how it is definitely, absolutely not, no way, no how, going under any time soon.
(It's not actually going anywhere, and in fact it has only gotten stronger since it's inception, but I've got to keep those front office guys on their toes.)
7:02pm –
Dan Reed says the Rockets had six D-Leaguers on their roster during their 22 game win streak last season? Really? Somebody needs to verify that fact.
7:03pm –
I know you thought this update was going to be me verifying it, but I'm just not that motivated.
In the meantime, Reed reminds the fans that the Showcase this year is in Orem, Utah. Just in case you were thinking of flying a few thousand miles to a city in the dead of winter to catch some games. Not that I would make fun of you, because I'll be there with bells on. And probably a ski jacket, long underwear and three pairs of socks. Now I just need to find a hip flask to match my Roanoke Dazzle jersey. So, anyway, see you there...
7:04pm –
As the R&D leg of the NBA, the NBADL gets to test all sorts of fun things. Some successful (cheerleaders in skimpier outfits) and some less successful (a promo where fans ostensibly throw Nerf balls into a box but instead start pegging the aforementioned cheerleaders, regardless of the amount of clothing they're wearing). This will be the third type of ball in three years, and I just hope it's an improvement on the one that, when asked about it, Thunderbird guard Majic Dorsey famously retorted to Jim, "I don't like sweaty balls."
Also, there's a new playoff format wherein the top seeds actually get to choose their opponents from the bottom seeds. That's the first I've heard of this, but it sounds intriguing. Man, if only the Celtics could have taken advantage of this rule last year, instead of getting stuck in a seven game series with the Atlanta Hawks they could have picked the worst team in the conference. Like, say, the Atlanta Hawks. Oh well, it was a nice thought.
Kamla seems to think that being able to pick your opponent will make for "spicy playoff matchups", but I suspect it's more likely it makes for a slaughter.
Apparently in addition to being able to send down players to their D-League affiliate NBA teams can now send… wait for it… coaches! That's right, they can send their assistant coaches down to sit on the bench and be mentored by… vastly less qualified head coaches? I think that's where they're going with that.
7:06pm –
They head off to commercial and when we come back: the draft!
Seeing as how this is the Super Bowl of D-League events (well, maybe the Pro Bowl) you would think we would get improved commercials to commemorate the event, but instead it's the same foreclosed homes and retractable awning ads you always get on NBATV. Who's got money on a Better Basketball commercial before this hour is up? (If you don't you're a sucker.)
7:08pm –
We're back and Dan Reed has been magically transformed into Vice President of Basketball Operations (and DraftExpress Super Friend) Chris Alpert along with Assistant Director of Scouting for the NBA, Ryan Blake. But wait a second: "assistant director"? Where's Marty Blake? Already this year's draft has been downgraded from last year's and we haven't even had a pick yet. We've been bamboozled!
Kamla informs us that Marty Blake is having health issues and couldn't make it. Ryan chimes in that he's recovering and will be back soon. Just not soon enough to save their draft coverage.
7:10pm –
Over to Dan Reed and…
"With the first pick in the 2008 Development League draft the Tulsa 66ers select: Chris Richard."
This wasn't a mortal lock by any stretch, but he was definitely going in the top two. He played 52 games for the T-Wolves last year and almost made their roster out of training camp. He's also played in the D-League before (averaging a double-double in only 28 minutes) which means there's a chance he sticks around until he gets called up rather than bolting to Europe for the cash. A commodity not to be undervalued in this league.
Ryan Blake informs us that in college he averaged "6 and 6, or whatever" which is, well, wrong, but close enough I suppose. I mean, we're deep into the draft here and these guys being picked now are scrubs. It's not like the Assistant Director of Scouting for the NBA should know what kind of stats a recent NBA 2nd round pick and current NBADL number one overall pick put up two years ago while playing for a national championship team, right?
(Get well soon, Marty!)
For what it's worth, everybody I talked with around the league said that this pick was up for grabs, and: it still may be! Stay tuned.
7:12pm –
In a fun gaff the crack NBATV graphics department points out that the Tulsa 66ers used to be the Asheville
Attitude
, but luckily D-League vet Rick Kamla breezes right past it and makes a point to say Asheville
Altitude
. Good job Rick.
7:13pm –
So far my favorite thing about this draft is when they put up a map of the United States to show us where the heck some of these teams are. I mean, sure I think most people can figure out where the Los Angeles D-Fenders are at, but the Rio Grande Valley Vipers? Not a chance.
Meanwhile, the Colorado 14ers (that's the suspiciously rectangular state just East of Utah) pick
James Mays
at number two. Also not a surprise as it was a virtual certainty that he and Richard would go one-two. The only question was in what order. A lot of people thought he would make the Nuggets out of training camp, but his loss is the D-League's gain. Though not for long as he's sure to be one of the top call-up candidates.
Alpert makes the point that he was in training camp with the Nuggets and was drafted by the Colorado 14ers so there might be a connection there. I'm inclined to think it's just a coincidence and that even the Erie Bayhawks or Fort Wayne Mad Ants would have taken him at two.
7:17pm –
Our first Better Basketball commercial! All you suckers who bet against that just lost. Double-or-nothing that there's at least one more before the half hour mark. C'mon, I dare you.
7:20pm –
07-08 D-League champions, the Idaho Stampede, use the third pick to grab the number one player in
our pre-draft rankings
,
Jermareo Davidson
. We should note that our pre-draft rankings were not who we thought would go where, but who we thought the best players were. There was a chance that he fell further than this, but it's still a solid pick from a talent standpoint. In addition to playing for the Charlotte Bobcats last year he averaged 18 and 10 for the Sioux Falls Skyforce. Davidson in the frontcourt with Reggie Leary could be an interesting combination, and if there's any coach in the league that can maximize that it's Bryan Gates, not to mention newly appointed assistant coach
Randy Livingston
. It's only the first round and already the Stampede have a very interesting team assembled when you toss in their returning and allocation players.
By the way: congrats to Livingston on finally becoming a full-fledged coach. Your knees thank you.
Blake says that Davidson is at the top of his call-up list out of the players potentially drafted tonight, and we agree. In fact it's almost certainly why he wasn't in the running for picks one and two.
7:23pm –
In anticipation of the Sioux Falls Skyforce making their pick, Kamla asks Alpert and Blake if
Amir Johnson
is the best D-League player ever. It's something that is often said about Johnson, and in this instance Kamla attributes it to Detroit Pistons head coach
Michael Curry
. Regardless of who first said it, I think it's important to mention that the reason they point to
Amir Johnson
as the best ever isn't because he put up the best numbers, or completely dominated the competition, it's because he took advantage of the D-League system to improve his game.
7:24pm –
The Skyforce snag
Gary Forbes
at 4, a guy who impressed our scouts enough in the Orlando Pre-Draft Camp that he was a First Team selection. Blake was surprised that Forbes didn't get drafted thinking he had a chance to even sneak into the first round. The reason he went undrafted had nothing to do with the type of player he is, and that's why we had him firmly slotted into the second round of our mock.
7:27pm –
As Rick Kamla is continuing the discussion of how good
Gary Forbes
is, the camera starts zooming in past him and panning towards a TV with the NBADL Draft logo in the background clearly intending to go to commercial as he talks. To his credit, he realizes what's going on and somehow manages to spin his Forbes discussion into a clean break to commercial. Maybe the guys in the NBATV control room were sent down from the NBA on TNT broadcast?
Wait a second, so Rick Kamla is Ernie. And I suppose Ryan Blake is Kenny. Which make Chris Alpert…
Charles Barkley
? I don't know where this is going, but I like it.
(If Alpert says "turrible" and calls Blake a "knucklehead" I'm outta here.)
7:30pm –
Back from commercial and not a single one talked about bettering your basketball. It's too bad none of you suckers took that double-or-nothing bet from earlier.
7:31pm –
The Bakersfield Jam use their fifth pick to select
Derrick Byars
, a former second rounder who suffered through some injuries and headed off to Europe last season to prove he could still play. The Jam need all the help they can get, and while there may be some guys with more upside still on the board, he's a good fit for them.
7:33pm –
Next up is the Fort Wayne Mad Ants, which Kamla rightly points out have one of the best logos in professional sports. Not only is this true, but so far as I know they're also only team ever to be featured in a primetime network TV show followed exclusively by devoted tweens. (Speaking of which: I like totally wish Nathan would have accepted his career was over and like took that job coaching the Mad Ants!! I mean, OMG they're the Mad Ants!! How cool is that, LOL!! )
Sorry. Moving on…
The Mad Ants select
Coleman Collins
at six, which is, well, a bit of a reach. It's entirely possible that he would have still been on the board when they selected again in the second round. Big men are always in short supply in the D-League, but I think there are better players on the board.
7:38pm –
Expansion team, the Erie Bayhawks, start their inaugural season off right by selecting one of the most interesting talents in the draft in
Erik Daniels
. After bouncing around in Europe the last couple of years, it looks like Daniels is taking another shot at the NBA. He's a versatile power forward that can create mismatches offensively and really rebound the ball. A solid pick for Erie, if he sticks around…
7:40pm –
Cleveland Cavaliers GM
Danny Ferry
speaks with Kamla about how having a team in Erie benefits them. The most intriguing part of this conversation is trying to figure out how in the world
Jawad Williams
made their squad out of training camp. Maybe he's a cyborg assassin sent back in time to prevent Jay-Z from stealing Lebron in 2010?
7:44pm –
With the 8th pick the Anaheim Arsenal select
Tierre Brown
. I totally missed this one. Since intrepid D-League super scout Jim Hlavac is actually in the Anaheim draft war room tonight I've been bugging him to tell me who they were going to pick without getting a peep out of him. I had actually guessed
Denham Brown
, which I'm going to count as me being half right.
Former league MVP
Tierre Brown
has the potential to be hell on wheels for opposing guards in the D-League. Or he could be a total train wreck. Either way, I guarantee he's going to be fun to watch.
I guess this means
Cedric Bozeman
is now a shooting guard? What's funny is he averaged 15/7/10 for the Albuquerque Thunderbirds two seasons ago, but I guess
Sam Vincent
is a former point guard and knows what he's doing.
7:47pm –
Finally Better Basketball gets its due, and exactly 30 minutes after the previous commercial. Coincidence? I think not.
7:50pm –
Ah-ha!
Denham Brown
! I was only one pick off. I'm going to count this as also half right and then combine it with the half point from the
Tierre Brown
pick and call it plus one to me.
I watched Denham play quite a bit a couple of years ago for Tulsa, where he shot the lights out from behind the arc. Depending on how much he grew while playing in Italy last year he could be a very good pickup for the Utah Flash at nine. They certainly need all the scoring they can get, which will suit Denham just fine.
7:53pm –
The other expansion team, the Reno Bighorns, use the 10th pick on Antonio Meeking and Dan Reed quickly makes sure to insult him by declaring him to be from Louisiana State before correcting himself with Louisiana Tech. And with that Meeking is already the frontrunner for the
Elton Brown
Memorial Conditioning Award. Way to go Bighorns.
As a side note: where did Bighorns come from? I realize it's the name of a few old WBA and CBA teams, but even still. I suggested the Reno Hustlas, which is clearly superior. I suppose we should be grateful they didn't choose something weird like Mad Ants. (Just kidding, the Mad Ants is a freakin' great name.)
7:58pm –
These Bamzu commercials weird me out. How can a site dedicated to selling products advertised on TBS and TNT make any money? Who goes there to buy stuff? "Why yes indeed, I sure could use a die-cast replica of a 1941 Chevy Ajax Flatbead truck. Thank god for Bamzu!"
7:59pm –
Perennial favorites, the Dakota Wizards, take Marcus Hubbard at 11. I don't know a thing about him, and he'll be fighting for minutes by joining an absolutely loaded squad, but if he's half as funny as former Wizard
Rod Benson
he'll be my new favorite D-Leaguer.
Will Benson make a cameo in the D-League this season? We should be so lucky.
8:01pm –
Dan Reed is already back with the 12th pick, which means the Rio Grande Valley Vipers had little interest in fully using their allotted 4 minutes. I guess they're excited.
And they pick…
Smush Parker
. He's been all over the place, but his talent is pretty undeniable. He owned the D-League several years ago while playing for Florida and has since put in a couple of years starting for the Lakers, where he was the second prettiest Parker playing basketball in Los Angeles.
Luckily for Parker and the Vipers, there is no valet parking in Rio Grande Valley.
At this point Kamla asks Alpert his opinion and there's dead silence while Parker's graphic is on the screen. Is Alpert flummoxed? Shocked? Does he know who this mysterious six year NBA veteran is? Of course he does, but somebody in the booth has forgotten to turn on his mic. Oh D-League, how we love thee.
8:06pm –
The Los Angeles D-Fenders are a team loaded with guards, so at 13 they select 6'7" power forward
Jasper Johnson
. I was texting back and forth with a scout in the Lakers war room, but still didn't even come close to pegging this one. Blake points out that Jasper was on the same Delta State team that had
Jeremy Richardson
and how that must have been a heck of a D2 school. I should dig out some tape of that.
8:08pm –
Much like the Vipers, the Albuquerque Thunderbirds are wasting no time making their pick. I'm going to go out on a limb and say that if the last excited pick was
Smush Parker
then this pick at 14 must be
James White
.
David Noel
! I should have thought of that.
He could have gone much higher in this draft. Last season he averaged 20/6/4 for the 66ers, and I had the privilege of watching him at the Long Beach Summer Pro League a few years ago playing for the Mavericks (despite being drafted by the Bucks) and can tell you he has a very well rounded game and brings a lot to the table.
8:12pm –
The Iowa Energy grab
Cartier Martin
at 15 and add him to a roster with
Dwayne Mitchell
,
Courtney Sims
, and not much else. The Energy really needed an impact player here and I don't think Martin is it.
Hopefully they are cool with him being suspended for three months for being caught smoking weed in Turkey last season.
8:15pm –
This is it, the final pick of the draft! Well, the first round anyway. But the final pick to be shown on TV, that's got to count for something, right?
The Austin Toros have to select
James White
with this pick or the next one. I mean, sure they waived him after signing him to a two year deal, but now they can effectively add him back into their player development system for free.
Wrong again!
Rob McKiver
is the 16th and final pick of the first round, and I hope this isn't a spoiler, but
Mohamed Abukar
is the Toros first pick of the second round meaning that they must really, really, be down on
James White
.
R.C. Buford, the San Antonio Spurs GM, and Rick Kamla don't seem too interested in talking about what McKiver brings to the team, and you can't really blame them considering they already have arguably the most talented team in the D-League just in returning and allocated players alone.
8:25pm –
After several painful minutes of mutual congratulations amongst tonight's panel, the television coverage finally finishes and leads to a commercial for… you guessed it: Better Basketball! What are the odds? (Very, very, high.)
Stay tuned for more great D-League coverage here at DraftExpress.