We're back in Virginia once again for the Portsmouth Invitational Tournament, a historic camp in its 62nd edition, intended to showcase the top 64 NCAA senior draft prospects for all 30 NBA teams.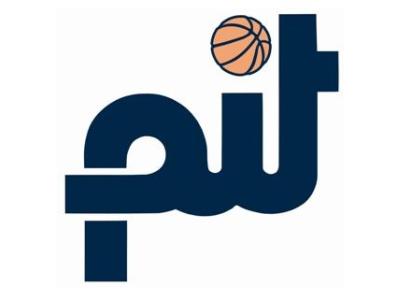 -
Official Portsmouth Invitational Tournament Website
-
Game Results/Boxscores
-
Official Rosters and Preview
Though some of the best invitees pulled out before the tournament even started, a strong contingent of NBA teams and European scouts are in attendance.
With virtually every NBA team represented in some way in an almost packed house last night, it was tough to take a good inventory of which executives were in attendance, but we'll try to come up with one later this week.
Both of the first day's games were competitive, with
Fuquan Edwin
and
Javon McCrea
leading their teams to victory in front of a huge contingent of basketball industry members ranging from NCAA coaches here to watch their former players compete to seemingly every agent and runner in the business.
Day One Evaluations
Jerrelle Benimon, 6-7, Power Forward, Towson
10 points, 14 rebounds, 2 assists, 1 turnover, 4-10 FG (0-2 3P)
Jonathan Givony
Although he didn't put up massive scoring numbers, Benimon was one of the most impressive players in attendance on day one, showing the same super high skill-level and versatile offensive game that allowed him to win player of the year honors in the Colonial conference.
Listed at 6-8, with a powerful frame, Benimon's measurements this week, yet to be released, will be important. He's got great hands and phenomenal footwork, making a number of patient and under control post moves to finish with either hand around the basket. He uses his strong frame well and has very good body control, even if he's not necessarily an overwhelming athlete (he's not very quick and plays decidedly below the rim), something NBA teams might want to look more at against higher level competition than what he faced here. He's an intelligent player as well, making some really nice passes, which makes sense considering he averaged 3.5 assists per game this season.
Benimon also has the ability to step outside and make an open jumper, even if neither of his 3-point attempts last night fell. He made 34 3-pointers over the last two seasons, on 37% accuracy, and continuing to expand on this part of his game will likely be a major key in what level of professional basketball he ends up at and the type of role he plays. The majority of his jumpers (67/78) this season came off the dribble oddly enough as he played a very high usage role at Towson this season, complete with plenty of wild forays with the ball (34% of his offense amazingly came in one on one or pick and roll ball-handling situations), something that certainly won't be asked of him at the pro level. Simply being able to spot-up with his feet set from range (and act as a floor spacing 4-man) will go a long way in helping him carve out a niche.
Benimon is a solid rebounder, particularly on the defensive end, but his size and athletic limitations prevent him from being an overwhelming factor on the offensive glass or offer much in the way of rim protection on the other end of the floor. He showed better than expected lateral quickness here, doing a nice job of staying in front of smaller players when caught on switches, even if some concerns remain here for how he'd fare against bigger, stronger and more athletic competition due to his lack of size and explosiveness. His timing and smarts help him out here, but he may need to continue to slim down to maximize his potential on this end of the floor.
Benimon made a solid case for himself in his first outing at Portsmouth, which should pay dividends as the pre-draft process plays out. Additional strong showings here and in workouts in May and June could continue to help shore up his NBA prospects.
Fuquan Edwin, 6-6, SG/SF, Seton Hall
22 points, 1 rebound, 0 assists, 1 turnover, 1 steal, 9-16 FG (3-3 3P)
Jonathan Givony
When
Fuquan Edwin
is making outside shots the way he did in the first game, particularly in the second half where he hit a barrage of 3-pointers, he certainly looks the part of a NBA player. With good size, length and athleticism for a wing, and terrific instincts on the defensive end, Edwin is your classic "3 and D" guy that every team in the NBA has seemingly.
Reminding scouts of that as much as possible is important, as he did not have the greatest senior year, only hitting 33% of his 3-pointers and struggling in particular in many of Seton Hall's biggest games against strong competition. Still, he's done a nice job of reworking his shooting form over the past few years and showed that he's certainly not someone opposing teams want to leave open.
Edwin also made some nice plays in transition and got his hands on some loose balls like he did throughout his career at Seton Hall, he ranks #1 among all players in the draft in steals per-40 minutes (2nd in the entire NCAA). Continuing to play within himself and show he can play a compact and fixed role in the NBA will be important for him as the tournament moves on, even if he might not always make 100% of his 3-point attempts like he did last night.
JaVon McCrea, 6-7, Power Forward, Buffalo
21 points, 5 rebounds, 2 assists, 4 turnovers, 3 blocks, 2 steals, 9-14 FG
Mike Schmitz
After filling the stat sheet for four years at Buffalo,
Javon McCrea
picked up where he left off in his first game at the PIT. McCrea proved to be the most complete player on the floor, impacting the game on both the offensive and defensive end. Despite playing out of position at small forward, the 6' 7" 250-pound big man used his chiseled frame, long arms and big hands to finish around the rim, where he shot an excellent 67.7% on the year. McCrea also made his presence felt on the offensive glass (4.6 per 40 on the year) relying on his high motor, strength and length to grab three offensive boards, including a very crafty one-handed lefty put-back.
Although he's not the most polished post player with his back to the basket, McCrea showed the ability to face up and handle the ball a little bit in the half court. He's not particularly explosive, but he uses his strength to bulldoze his way to the rim. The MAC Player of the Year also sees the floor very well for his size, evident in Wednesday's game and by his 2.8 assists per 40 on the year. McCrea proved capable of knocking down mid-range jumpers, but he'll have to become much more consistent with his less than stellar shooting mechanics to become a legitimate threat. He shoots with his left foot in front of his right and sports a slow, unorthodox release that resulted in 35.4% shooting (17-of-48) on all of his jumpers this season.
Defensively, McCrea is a playmaker off the ball, using his length and anticipation skills to rack up steals and blocks. He finished Wednesday's game with three blocks and two steals, on par with his 2.8 blocks and 1.8 steals per 40 rate that he posted during the season. McCrea is a fundamentally sound defender both in the post and on the perimeter, but his size and lack of lateral quickness makes him a bit of a tweener at the NBA level. He's able to make up for his size with his energy and physicality, but it's his 6' 7" stature and lack of perimeter skills that may keep him out of the NBA. McCrea would be a nice summer league and vet camp player, however, and should be able to have a very good career overseas.
Travis Bader, 6' 5.5", Shooting Guard, Oakland
24 points, 2 rebounds, 1 assist, 1 steal, 8-14 FG, 4-6 3P
Mike Schmitz
Oakland sharp-shooter
Travis Bader
stole the show on Thursday, going for 24 points on 8-of-14 shooting and 4-of-6 from three, including a four-point play. Bader proved why he's one of the top 3-point shooters in the country (39.9% on 4.6-of-11.6 per 40 as a senior), making both spot up jumpers and threes on the move. At 6' 5.5" with a quick release, Bader is able to get his shot off with a hand in his face, sporting excellent mechanics and a smooth release.
Bader makes his living running off of screens (42.7% of his possessions and 1.24 PPP this season) as he's able to get his feet under him and elevate before his defender can get a hand in his face. In Wednesday's game he knocked down a spot-up three, a transition corner three, a three coming off of a screen out of an underneath out of bounds set, and a triple out of a dribble handoff set. While he's good on the move, Bader isn't nearly as effective shooting off the dribble (0.7 PPP). He doesn't get great separation and isn't all that comfortable making plays with the ball in his hands after one or two dribbles.
On Wednesday he scored a few buckets in the paint including one off of a cut to the rim and another off of a baseline drive where he switched to his left hand in mid-air and finished, but Bader isn't going to make his money in the paint. He made only 14 non-jump shots in the half court as a senior (on 44 attempts) and shot an incredibly poor 29.0% from 2-point range. He's not looking to get all the way to the rim and lacks the explosiveness to do so, at the college level and certainly in the pros.
On the defensive end, the wiry wing, while showing great effort, isn't a lockdown defender by any means. He is willing to compete, evident when he worked hard to front the post and picked up a steal on Wednesday, but lacks the strength and length (6' 5" wingspan) to contain penetration consistently. While not a bad athlete, he's a bit behind the eight-ball with his average physical tools.
Bader certainly has the shooting stroke to be a specialist at the professional level. His ability to shoot coming off of screens and dribble hand offs is an intriguing skill in a game full of quick actions. With that said, Bader's lack of defensive potential and struggles doing anything off the bounce and inside the paint limit his versatility. If he chooses to do so, Bader could carve out a nice career for himself as a specialist overseas.