The Nike Hoop Summit USA Junior National Select Team hit the court on Wednesday for its first full practice of the week to begin preparing for its matchup with the World Select Team on Saturday.
---
More DX Nike Hoop Summit Coverage
-Skal Labissiere Interview
-Ben Simmons Interview
-International Practice Recap Days One and Two
-World Select Team Measurements and Analysis
-2015 Nike Hoop Summit International Roster Breakdown
---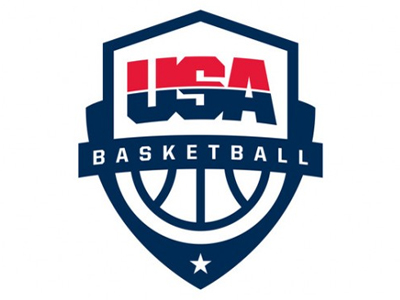 Under the direction of Hoop Summit first-year head coach Eric Flannery, the US Team spent the hour-and-a-half session on individual skill work, early offense sets and defensive schemes, both zone and man.
Coach Flannery put in two different full court press defenses, one a man to man look with an emphasis on keeping the ball on the sideline, and another diamond press with a long big at the top and traps as often as possible.
It's clear that Team USA is working toward developing an identity as a fast-paced, swarming defensive team in hopes of using its athleticism and excellent guard play to speed up the World Team guards. The US Team will also junk things up in the half court at times as Flannery installed a 1-3-1 zone defense that will overload when the ball is on the wing and deny one pass away.
Team USA went live for stretches to get reps in the newly installed defensive schemes, but the practice was mostly instructional with a very loose feel to it.
On the flip side, the World Select Team has been going hard (mostly twice a day) since Monday, so the US Team is slightly behind in terms of preparation and cohesion. With that said, there's no question that the USA Team is loaded with talent and should begin to gel as they get more reps together over the course of the week.
Caleb Swanigan
stood out with his improved conditioning and the toughness he brings around the paint, crashing the offensive glass repeatedly following his own misses.
Isaiah Briscoe
made some nice passes with either hand in transition breaking the press thanks to his terrific ball-handling skills and overall feel for the game. It's difficult to draw too many conclusions due to the nature of the setting, but with two practices tomorrow we are sure to learn a great deal more.