Eric Maynor
STRENGTHS:
- Ability to play at different speeds
- Craftiness
- Executes offensively
- Floater
- Mid-range game
- Mix between scoring/passing
- Pick and roll play
- Transition play
- True point guard
- Ability to create w/either hand
- Change of gears/Hesitation moves
- Ability to get in passing lanes
- Basketball IQ
- Body language
- Clutch
- Confidence
- Experience
- Mental toughness
- Winning mentality
- Ability to create for others
- Court vision
- Passing skills
- 3-point range
- Ability to shoot off the dribble
WEAKNESSES:
- Out of control at times
- Shot-selection
- Turnover prone
- Ability to defend position at next level?
- Commitment to playing defense
- Defensive fundamentals
- Lateral quickness
- Ability to finish around basket
- Average athleticism
- Average wingspan
- Strength
- 3-point shooting percentages
- Inconsistent shooter
Recent Tweets
All Tweets
DraftExpress: RT @SebastianPruiti: I like Reggie Jackson a ton...think he can turn into a great playmaker and distributor...but isn't Eric Maynor there?
2011-06-23 09:55:56
Top 25s - Full List
Team: Varese
Physicals
Positions
Salary
Misc
H: 6' 3"
W: 164 lbs
Bday: 06/11/1987
(28 Years Old)

Current: PG
NBA: PG
Possible: PG

Agent: Andrew Vye

High School: Westover
Hometown: Fayetteville, NC
Drafted: Pick 20 in 2009 by Jazz
Best Case: Sam Cassell
Worst Case: J.R. Holden

Predraft Measurements
| Year | Source | Height w/o Shoes | Height w/shoes | Weight | Wingspan | Standing Reach | Body Fat | No Step Vert | Max Vert |
| --- | --- | --- | --- | --- | --- | --- | --- | --- | --- |
| 2009 | NBA Draft Combine | 6' 2.25" | 6' 3.25" | 164 | 6' 2.5" | 8' 1" | 5.4 | 28.5 | 31.5 |



Basic Per Game Statistics

- Comprehensive Stats - Statistical Top 25s

Player Page&nbsp&nbsp| Player Stats | Mock Draft History | Related Articles&nbsp&nbsp| Add to My Draft Express&nbsp
&nbsp
NBA Combine Media Availability Interviews
May 29, 2009
[Read Full Article]

---
Situational Statistics: This Year's Point Guard Crop
May 8, 2009
Eric Maynor falls somewhere in between Stephen Curry and Darren Collison in terms of his numbers, as he was a very high usage point guard, but still was able to remain fairly efficientówhich is a very good sign. His 21.2 possessions per game place him 3rd in that category, but his overall PPP of .99 ranks a very respectable 6th. Maynorís best quality appears to be his short range game, he got to the rim 8 times per game and posted a PPP of 1.12 as a finisher. Thatís slightly above average, but few players on this list utilize the same mix of floaters and scoops that Maynor does, and those types of shots have a much greater degree of difficulty than the average layup. Maynor didnít fall below the average in nearly any category, usually hovering around the middle of the pack, and his isolation PPP of 1.01 stood out amongst this group. The team that drafts Maynor will be getting a player that obviously knows his limitations and can play a number of roles well, but might not stand out in any one area immediately.

[Read Full Article]

---
Eric Maynor: "I just want to land in the right situation"
May 6, 2009
Eric Maynor announced his arrival on the national scene in March of 2007 when as a sophomore he torched Duke for 22 points, including a game winning jumper that propelled Virginia Commonwealth to an upset of the Blue Devils. Since that day itís essentially been a countdown to the day when one of the best guards in Rams history would throw his name in the NBA Draft.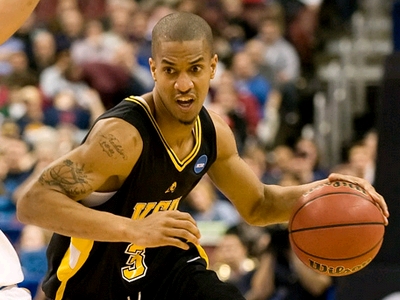 VCU Athletics



The North Carolina native decided to return for his senior year and put his final stamp on his place in VCU history, posting averages of 22.4 points and 6.2 assists, launching his stock into discussion for the first round. Maynorís career came to a close in the first round of the NCAA Tournament this season, losing to UCLA, despite notching 21 points, 6 rebounds and 7 assists.

Now with a little less than two months until draft night, Maynor is in the process of finishing up his time as a student at VCU while also preparing himself for what will be a whirlwind tour of NBA teams and cities. Before the madness truly begins, Maynor was nice enough to sit down and talk with DraftExpress about his time at VCU and how he is getting ready for the draft process.

DraftExpress: What have you been up to since the NCAA Tournament?

Eric Maynor: Iíve been in the gym working out, trying to get ready for this process. I had to deal with choosing an agent and all that. But really, Iím just focusing on getting ready for the draft.

DX: What are you doing to prepare yourself for these NBA workouts?

EM: Iím trying to be as conditioned as possible; I know thatís going to be key. With these workouts youíre going from city to city working out, so I know itís going to be important to be well conditioned.

DX: Are there any weak points of your game that youíre focusing on?

EM: Basically with my shooting, Iím trying to get familiar with the NBA three before I go into these camps. I think that would be a good thing.

DX: Where have you been working out primarily?

EM: Iím in Virginia still at school. I graduate May 16th, so Iíll be here until then working out.

DX: Letís rewind a little bit. You werenít a very highly touted player coming out of high school, why do you think you slipped under the radar of some of the bigger college programs?

EM: Everybody was knocking on my jump shot. I couldnít really shoot consistently and I didnít have the shot mechanics to play in the ACC or a conference like that. So everyone would knock my shooting in high school and I think that was the main thing.

DX: Other than VCU, what other schools were recruiting you?

EM: Basically everyone in the Colonial Conference was recruiting me. There were some other schools like College of Charleston, Appalachian State and East Carolina. Pretty much it was just mid-majors.

DX: Do you think the bigger programs and recruiting services out there missed the boat on you, or did you improve that much in college to the point where you are now?

EM: Coming out of high school I felt like I could play on that top level, with the ACC or whoever. So for me, it was just about going somewhere and playing. Especially when I go play against the top notch or the big time schools, I really show them that maybe they did kind of miss out on me. But Iíve worked so much on my game and Iíve improved so much since high school.

DX: Do you feel that playing in the CAA has hurt you as far as the NBA is concerned, or have you done enough as far as showcasing your ability on the national stage when given the chance?

EM: I think Iíve showcased my talent on the national stage pretty well. Every time weíve played against a big school I think Iíve played really well. Itís not even that though; I think college basketball is college basketball whether youíre a mid-major or a high-major. Iíve gotten to play against some of the best in college basketball; I donít think thereís going to be any problems with that when it comes to the NBA. Iíve gotten to play against top notch competition all around.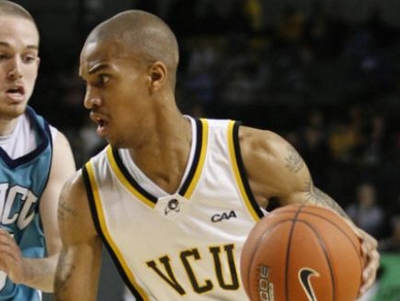 VCU Athletics



DX: Can you talk about your relationship with Coach Anthony Grant during your time at VCU?

EM: Coach Grant came here my sophomore year and we became real close. He became like a second father to me. The relationship was so tight that he helped me pick my agent, he still checks in to see what Iím doing, and we still talk all the time. He isnít just a person who thinks about basketball, he really cares about his players and what theyíre doing in life.

DX: Whatís the most important thing you learned from him over the years?

EM: Always go out and give your best. Never take anything for granted. No matter what, every time I stepped out on the floor, he told me to be the best player on the court.

DX: From the tape weíve watched of you, we feel that some of your biggest strengths include your feel for the game and your natural instincts. How are you going to be able to show off these abilities in a workout environment that doesnít have any 5-on-5 action, but instead is largely about individual drills?

EM: Me being a true point guard, I think Iíve got skills that allow me to be at my best a lot of the time in one-on-one situations. Like I said, conditioning is going to be a big key, because youíre always going to know when guys come in there and they havenít been working. I can come in and show the NBA scouts and GMís that Iím conditioned and have been working hard all the time.

DX: As a defender, what do you feel are your strengths? What do you think you need to work on?

EM: I think Iíve got to work on that a lot. There were times where people have said that Iíve taken plays off on the defensive end, but being at that next level youíre going to playing against an all-star almost every night. Basically itís all in my mind; I know I can defend I just have to go do that now.

DX: In the NBA do you see yourself being able to come in and start right away?

EM: Thatís my goal. I strive to be the best and Iím never going to settle for anything less than that. I donít want to be a guy who just goes to the NBA to say that Iím in the NBA. I want to get put in a great situation whether that means backing someone up to begin with or starting. Iím going to work to get playing time though.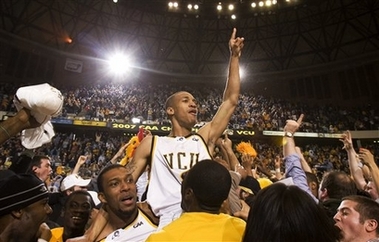 AP



DX: At the college level you were a big time scorer from the point guard position. In the NBA, do you see yourself continuing to be a scorer or will you develop as more of a pass first guard?

EM: I think Iím going to establish myself as a pass first guy. Youíve got guys that are all-stars who are putting up 28, 29 points per game. Thatís what those guys are paid to do, score. These teams want someone who can get those guys the ball and run a team. They want someone who can get those guys their shots and find them in their sweet spot.

DX: This draft class is very strong at the point guard position. With players like Ty Lawson, Jonny Flynn and Brandon Jennings in the mix, what do you think your game has that can separate you from everyone else?

EM: Youíve got some guys out there who are more of a combo guard, but Iím a true point guard. I think that is going to be a big key for me.

DX: At this point in the process, do you have any expectations for where you think youíll be drafted?

EM: You know I hear a lot about mock drafts and stuff like that, but Iím just trying to stay focused because you never know what will happen on draft night. Iíve wanted to play in the NBA my entire life and I want to be drafted in the first round; I want to be a lottery pick. But everyone wants that, really I just want to land in the right situation for me.

DX: Whatís been the best part of this process so far and whatís been the worst?

EM: I havenít had anything bad yet. I think picking my agent and getting that off of my back was the best thing. Itís just time to go now.

[Read Full Article]

---
Blogging Through the NCAA Tournament (Day Two)
March 20, 2009
On the other end of the spectrum we find Eric Maynor, who went out with a real bang in what unfortunately turned out being the last game of his outstanding college career. As good of a senior season as Maynor has had, the conference he plays in made it important for him to have a strong showing against a team featuring excellent guard play and a couple of future pros in order to quell any doubts scouts might have. He did that and then some, proving that he can get his shot off even with an entire defense keyed in on him, and again displaying the type of clutch play that has become his trademark over the last few years.

Maynor was responsible for 32 offensive possessions, illustrating his incredible importance to VCU. With that said, he only turned the ball over twice (one of which was a very dubious palming violation), while dishing out 7 assists, showing a great understanding of when to force the issue and when not to. As he always does, Maynor looked to get his teammates going early by setting them up for easy looks, while being cognizant of situations (very early or especially late in the shot-clock) where heíd be able to help his team by going and hunting out his own shot. UCLA really did a great job preparing for him, always being ready to send plenty of help defense over in his direction once he got into the lane, and constantly mixing things up by sending a fresh defender at him. Darren Collison, Jrue Holiday, Jerime Anderson and a very hard pick and roll hedging Alfred Aboya all got a shot at him in a futile attempt to rattle his poise.

The most impressive aspect of Maynorís performance was probably the way he constantly kept UCLAís defense off-balance with the different speeds he played at. When it looked like he was walking the ball up the floor to get VCU into their half-court offense, he wouldnít hesitate to break off the play if he saw a gap in the lane that could potentially be exploited Ėshifting into his top gear instantaneously, and looking to draw contact in the paint to get to the line. When UCLA got too aggressive with their pressure on the ball, Maynor showed a phenomenal ability to spin off his defender from a stand-still position to break free and open up the floor Ėgoing left or right equally well and being highly unpredictable with his moves at all times. Maynor quickly caught onto UCLAís strategy of packing in the paint when he was looking to drive, and had no problem finding open teammates with clean looks on the perimeter, many of which they knocked down to keep the game within striking distance. Simply put, there isnít a point guard in college basketball who plays the game at a better pace than he does, and this is probably the biggest thing he brings to the table as a prospect.

In terms of shooting/scoring, this wasnít the most impressive performance weíve seen from Maynor this year, as his floater wasnít falling consistently and he missed a few shots that he normally would make. Weíve talked about his lack of strength and explosiveness finishing around the basket on a couple of occasions in the past, and clearly heíll need to continue to hone his already solid mid-range game to be effective in the NBA. He did have a couple of very nice plays where he showed his potential as a scorer, utilizing strong hesitation moves to get into the lane, and knocking down some tough pull-up jumpers, particularly in the second half when his team really needed his offense. He probably would like to have another stab at the final possession in the game, where Darren Collison cut him off beautifully and forced him into a very difficult contested fade-away jumper from 18 feet, but in all fairness, thatís a shot weíve seen him make quite a bit.

Maynor struggled on the defensive end in this game, gambling excessively as he tends to do, which is something his future NBA coaches will need to work on. All in all, though, it was hard not to come away extremely impressed with his performance in this game, and there is no question that this will end up helping his draft stock when NBA decision makers review the way he competed against this tough UCLA team.

[Read Full Article]

---
Blogging through the Conference Tournaments
March 11, 2009
The Colonial conference tournament final was somewhat of a bust, as VCU dismantled George Mason 71-50, but this was still very much a noteworthy game from our standpoint due to the presence of Eric Maynor and Larry Sanders.

Maynor was at his absolute best in the first half, draining shot after shot from the perimeter and floater after floater inside the lane to build up a lead that proved insurmountable for George Mason. More than just a 22-point per game scorer, Maynorís creativity as a point guard was on full display in this contest, as he showed the type of court vision and playmaking instincts that you just donít see from any other point guard in this yearís draft class. He does much more than just run the pick and roll to pass backwards or drive and dishóheís liable to whip the ball to anywhere on the floor at any moment, with skip-passes, post-entries, lobs and everything in-between. He controls the flow of the game categorically, playing the game at a terrific pace in nonchalant fashion, while never showing the least bit of emotionówhich is incredibly rare for a playmaker his age.

Maynor looks equally as effective pushing the ball up the court in transition as he does slowing the game down and orchestrating his team in the half-courtóa quality that makes him fairly attractive to different teams and should help his transition to the NBA greatly. The fact that heís repeatedly proven to be at his best in the clutch is another great sign for his future.

Clearly not a freakish athlete, Maynor can get to where he needs on the floor at this level thanks to his tremendous ability to change speeds with the ball and create his own shot going either left or right. He struggles finishing around the basket at times, but shows the useful ability to make floaters with either hand, shots that will benefit him greatly down the road. His perimeter shooting continues to show improvement as wellóheís already knocked down 15 more 3-pointers this season than last year, even if his percentages have dropped off from 39% to 36%. Maynor has NBA range on his jump-shot and is not afraid to show it, looking just as capable (possibly even more) of knocking down jump-shots off the dribble as he is on the catch and shoot.

Maynor at times has a tendency to force the issue a bit on the offensive end, trying to do a little too much with his dribble and taking some questionable shots. He takes quite a few shots for someone who shows such excellent potential as a playmaker, although a big part of this may have to do with the role he plays for his teamóVCU obviously needs him to score if they want to win most games. He needs to do a better job cutting down on his turnovers, though, he has a tendency to penetrate too deep or take excessive risks with the ball.

Defensively, Maynor is definitely not a standout at the collegiate level, and you have to wonder about his potential on this end of the floor at the next level. He lacks great physical tools first and foremost, showing an average combination of size, strength, length and lateral quickness, and also doesnít display great intensity either. His fundamentals are not great on top of thatóas he tends to bites on pump-fakes, gamble excessively in the passing lanes, not fight through screens and just take too many risks rather than trying to be solid and effective. To really convince NBA decision makers that he has starting potential, heíll have to show more defensive ability in private workouts.

All in all, Maynor is a very unique prospect who might just turn out to be an excellent NBA point guard depending on how the cards fall for him. Similar to some NCAA quarterback prospects who find a way to succeed in the NFL despite not being prototypes for their positionóhe just might be the type of guy that surprises people once he steps foot on an NBA court.

[Read Full Article]

---
NCAA Weekly Performers, 2/28/08-- Part Two
February 29, 2008
After an absolutely spectacular postseason performance that engraved his name in the minds of NBA scouts and college basketball enthusiasts around the country, Eric Maynor has come back and shown during his junior season that he is worthy of being considered one of the top point guards in the NCAA with his play for VCU.

Maynor has become much more of a scorer for VCU this season, very much out of necessity to keep pace in the competitive Colonial Athletic Association, after his team lost four seniors (two being starters) to graduation. His scoring is up substantiallyófrom 14 to 18 points per game, while his assists are down and his turnovers are up (and thus his assist to turnover ratio has gone from an incredible 3.07/1 to a still solid 1.72/1). Whatís most impressive is how much better of a shooter Maynor has become, as heís taking over twice as many 3-pointers this year (3.7 per game) and is regardless hitting 42% of his attempts from that range. His field goal percentage is up by 4% to a very respectable 47%, and heís still going to the free throw at the same impressive rate of 5.3 attempts per game.

Showing solid physical tools, Maynor has ample size for the point guard position, and enough athleticism to play in the NBA. He changes speeds well, and has pretty good quickness, being very effective getting to the rim thanks to his aggressive mentality and nice ball-handling skills. He can go both ways with his dribble (although he prefers his right hand), and has a nice crossover move in his arsenal and solid hesitation moves to keep his defender on his heels.

As a shooter, Maynor has made terrific strides as already mentioned. He does not possess the most fluid or quick release around, but is extremely confident in himself and has become absolutely deadly with his feet set. Teams have struggled defending VCUís pick and roll this year, as Maynor has proven to be almost automatic if the defense dares go underneath the screen.

Although heís become a much more effective scorer this season, Maynor is very obviously a pure and quite unselfish point guard. He sees the floor extremely well, executes his teamís offense efficiently, and is at his best running the pick and roll, where he makes very good decisions with the ball in his hands. Unlike most college point guards, he already looks quite comfortable making virtually every type of pass a point guard needs to makeóbe it a lob over the top of the defense, a bounce pass splitting the double team off a pick and roll, a bullet pass into the post, a drive and dish pass to an open shooter on the wing, or just a simple swing in the flow of the offense to keep things fluid and moving. Heís at times a little overambitious with some of the passes he makes, but you have to wonder just how much better he would be if he had a slightly better supporting cast (particularly big men) around himówhich is probably depriving him of at least 1-2 assists per game. With that said, he is not immune to mental lapses like seemingly all college point guards, and will at times come up with some careless turnovers.

The most impressive thing about Maynor might be the swagger in which he plays with. Heís obviously a player with great character, a guy who wants the ball at the end of games (as we all saw with his late-game heroics last season against George Mason and Duke), steps up in the clutch, and exudes confidence that clearly rubs off on his teammates. He plays the game with a great deal of confidence, always at his own pace, and has a certain moxy about him that suggests that he will find success to one degree or another eventually in his career.

With that said, there is still a great deal of improvement left for him to make. For one, Maynor is a pretty poor finisher around the basket, converting on just 36% of his shots at the rim according to his Synergy Sports Technology quantified report. His lack of size, strength, and especially explosiveness is a pretty poor combination, and will only become more of an issue at the next level when he goes up against much bigger and more athletic defenders than he currently sees playing in the CAA. His floater is not a consistent enough weapon at this point, and he seems to lack some touch in this department as well.

To reach his full potential, Maynor will have to learn to initiate contact better around the basketótaking a page out of Sam Cassellís bag of crafty tricks here would really serve him well. His mid-range game shows some promise, but he will have to become much more polished here to better avoid the giants heíd have to deal with every time he takes the ball into traffic in the NBA. Getting stronger in the lower body will probably help his fairly underwhelming leaping ability as well.

At the moment, Maynor projects as more of a backup than as a starter, with one of the main reasons for that being his defense. Maynorís physical tools are less than outstanding, and he doesnít make up for that in the least bit either with his technique or the amount of fight he puts in. His approach is fairly lackadaisical on this end of the floor, doing a poor job contesting shots, and his fundamentals here generally seem fairly poor. Heíll have to put in a much better effort in (which we clearly saw more of in the postseason last year) in each and every game to prove that he can hold his own on this end of the floor, since heís not such an incredible talent on the offensive end that NBA coaches will excuse him for his approach. He is very young, though, so there is still plenty of time left for him to improve in this area.

Being a junior, and still holding onto his draft card to test the waters should he please, another big postseason showing could be enough to push him into the first round of the 2008 draft, despite the apparent strength of this yearís point guard class. He will have to lead his team to the NCAA tournament first through his conference tournament, as VCU does not appear to have a good enough resume to garner an at-large bid. If things donít work out this year, gaining another year of experience underneath his belt could clearly help him. It will be interesting to see how things will play out with his head coach Anthony Grant, who will likely be one of the hottest commodities on the coaching carousel this summerósomething that could play a role in his decision to stay or leave this June.

[Read Full Article]

---
Top NBA Draft Prospects in the 'Other Conferences' (Part One: #1-#5)
October 29, 2007
Eric Maynor seemingly came out of nowhere in his sophomore season to lead Virginia Commonwealth University to the CAA tournament championship, an NCAA tournament upset against Duke, and then a near upset of Pittsburgh in overtime. His stock has since soared and heís now considered among the nationís top collegiate point guards.

Comparable to former Texas A&M star and current Atlanta Hawk Acie Law IV, Law embodies a lot of the reasons why Maynor is such an attractive prospect. Both possess good size for an NBA point guard, above-average quickness, and a penchant for making big plays down the stretch. However, what sets Maynor apart is that he is a true pass-first point guard, and even though he will likely be the top offensive option on any given night, he never forces offense unnecessarily.

Maynor is also a good scorer, though, efficient slashing, creating his own shot in the mid-range, or spotting up from the perimeter. He is not the fastest player in the world compared to most NBA point guards, and his first-step could best be described as above average, but regardless, Maynor gets a good majority of his offense from inside the perimeter. Slashing to the hoop, he uses his superior size and ability to absorb contact to his advantage. He also draws a lot of fouls and his 5.1 free throw attempts per game ranks in the Top 10 of DX Database prospects for the 2008 draft; he makes those foul shots 77.8% of the time.

His 42.4% field-goal percentage should improve for him to become a true NBA point guard prospect, but he has a good-looking mid-range game. Using a variety of hesitation moves, he is able to create enough space for himself to get off his mid-range jump shots. His mid-range jumpshot, which he takes about as often as he slashes to the basket, shows his mechanics: good elevation, quick release, and the ability to pull up from just about anywhere inside 17 feet. His form would improve from further out if he had a more consistent release point and, like a few other prospects in these previews, would be benefited tremendously by not wasting motion by kicking his feet while releasing his shot. The same can be said about his 3-point shot, an already improving part of Maynorís offensive repertoire, but as exposed by his 39% on 59 attempts (up from 20% on 15 attempts), clearly one in need of significant work. The worst part about his perimeter shot is the wasted motion as he always kicks his feet out while releasing, and tends to push the shot out more than he strokes it. Maynor has the instincts and potential to become a good jump-shooter on the NCAA level, he just has to work on his form.

Maynor would also benefit by tightening his handle. Last season, he had a very high and sometimes sloppy dribble that prevented him from maximizing his potential as a slasher and mid-range jump-shooter. He also has a tendency to drive left far more than he drives right. He loves to use screens and is absolutely terrific running the pick and roll, showing great timing and decision making alternating between feeding the screener and scoring the ball himself. Being able to punish defenders going underneath the screen with a more effective jump-shot will make him absolutely lethal with this play.

However, the most advanced part of Maynorís offensive game is his ability to dictate tempo and control the VCU offense through the point guard position. He is a very good passer, throwing fast and crisp passes just about anywhere on the floor. He is a creative distributor and even a tad ambitious at times. However, he is not careless, turnover prone, and he rarely forces any of his passes. As a sophomore he averaged 6.4 assists in 35 minutes per game, but only 2.1 Turnovers. The resulting 3.07 assist/turnover ratio ranked highest among all prospects last season, including Mike Conley Jr., Jared Jordan, and Tywon Lawson. That being said, Maynor is a mature player who plays with patience and poise that often eludes young point guards. Watching a VCU game, it was interesting to look at his understanding and execution of the offense. He tries to feed his big men just as often as his perimeter players and the resulting balance allows him to generate offense for himself. However, what really makes Maynor stand out against the other lead guards in his class is that he is not playing with a team that is very naturally talented and he is still considered to be a legitimate prospect. Maynor helps his team play to just about all of their potential and translates this potential into wins.

As a defender, Maynor is decent, but has room for improvement. He plays good man-to-man defense, despite his lack of lateral quickness, and uses his long arms to disrupt him man. However, he looks less good in a team defense situation. He frequently gets suckered into double-teaming a man in the post and leaves his man on the perimeter wide open for a three. Maynor is a cerebral player, so he has the potential to be a good team defender; itís just a matter of coaching and focus. He puts in good effort on both sides of the floor and despite his defensive shortcomings: he is not a liability on the defensive end.

Maynor has the vision, size, intelligence, and talent to play point guard in the NBA. However, he is going to have to become a much better shooter and defender before successfully making the jump. He is also going to have to prove his critics wrong and continue to show that he is capable of making his less talented teammates better. After emerging as one of the nationís top point guards last season, Maynor has the chance to start answering some questions and to cement himself firmly in the NBA Draft conversation.

[Read Full Article]

---
NCAA Tournament: Stock Watch (round of 32, Saturday games)--Stock Up
March 17, 2007
VCU came within a few points of upsetting Pitt in overtime and outdoing their upset of Duke from just a couple of nights ago, and once again Eric Maynor was there leading the charge for the Rams. This time though, it wasnít so much Maynorís scoring that carried his team, as much as it was his gritty defense and relentless energy.

Trailing by 19 points in the second half, it looked as though VCU was ready to fold and end their season on a sour note, after thrilling wins in their previous two games. That was when the Rams stepped up their defense, and applied the full court press which had given Duke so much trouble in their first round game. The press worked. The Rams started hounding Pittís ball-handlers, forcing turnovers and violations. Maynor was right in the thick of things, looking at times like a man possessed as he chased the basketball and whoever had it. So intense was Maynor throughout the entire game in fact that he picked up a technical foul early on in the first half.

Offensively, Maynor was fearless taking the ball to the basket, using his fantastic speed to blow by defenders and then contort his body while in the air to give himself a good look at the basket. His aggressiveness with the ball earned Maynor a couple of trips to the line, from which he was perfect today.

Maynor, even as a sophomore, has proven that he has a nose for making the big play. His come from behind steal late in regulation led to a game tying three, pulling VCU even with Pitt for the first time since the games opening minutes. Later in overtime, Maynor finished an acrobatic lay up that cut Pittís lead to 1 with less than a minute to play.

Even though his season has come to an end, Maynor has given us plenty of reasons to be excited about him for the future. He plays at a level that is beyond most sophomore point guards, and looks very comfortable with the ball in big game situations, something you cannot teach. The most exciting thing about Maynor is he still has two more years left to develop and continue to improve upon his skills.

[Read Full Article]

---
NCAA Tournament: Stock Watch (round of 64, Thursday games)--Stock Up
March 16, 2007
After the first eight games of the NCAA Tournament passed without a solitary upset, it was easy to wonder if March Madness would live up to its name in 2007. But that was before Duke-VCU, before sophomore Eric Maynor solidified his place in history as the nationís latest underdog hero.

The nation should have seen this one coming after last weekendís CAA championship game. Despite losing four starters and earning just a 6 seed for the tournament, ultimate underdog George Mason appeared to be doing the unimaginable once again. The Patriots knocked off heavily favored Hofstra and whipped eventual at-large Old Dominion, and were up five with two minutes to play in the championship game against regular season champ Virginia Commonwealth. But the legend of Eric Maynor was just beginning, and Eric Maynor doesnít play for George Mason. Consecutive Maynor steals and acrobatic layup conversions knotted the game. An absurdly difficult runner in the lane put the Rams up by two, and a pair of Maynor free throws left VCU suddenly in command with 20 seconds to play.

So when Maynor drove the full length of the court and swished a pull-up jumper from 18 feet with just 1.8 seconds left on the clock to send Duke packing, the sophomore was only adding to his legacy. It may have been the shot of the tournament, but it was only one play in a game full of big plays, and only one big game in a season of big games.

Maynor absolutely dominated this one, hounding overmatched Blue Devil ball-handler Greg Paulus relentlessly and keying a full-court press that would cause 17 Duke turnovers and allow the Rams to come back from a double digit second half deficit. While Paulus did score 25 points on the night, he did most of his damage as a long range shooter Ė he never found a way to efficiently break the VCU pressure, and finished the game with 6 turnovers.

Meanwhile, Maynor was a blur on the other end of the court. He pushed the tempo, blowing past slow-footed defenders on the perimeter and getting to the rim at will. He finished the game with 22 points on 8-16 shooting and 6-8 from the line, adding 8 assists and 3 steals against just 3 turnovers. In other words, a star is born.

As far as the NBA is concerned, there is a lot to like here. Maynor is listed at 6í2 and just 165 pounds, but plays much tougher than that. He takes contact well, and is able to contort his body and make shots at strange angles. He has excellent speed and body control, and appears to be an excellent floor general as well. How many point guards can boast a 3 to 1 assist to turnover ratio after their sophomore year? Maynor is a lockdown on-the-ball defender, with long arms and quick hands capable of giving almost any opposing ball-handler fits. He will have to continue to add weight and continue to gain confidence/consistency on his outside shot, but Maynor has two more years to polish up his game. As for now, weíre much more interested in what he can do on Saturday to top the heroics of his past two games.

[Read Full Article]

---