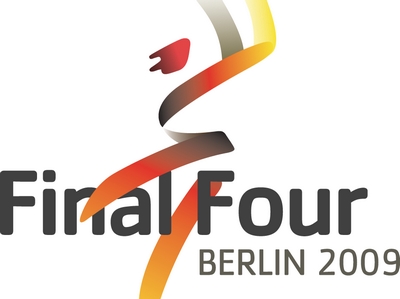 The most important in-season event on the European basketball calendar will be conducted this weekend in Berlin, Germany, and for the fourth straight year, DraftExpress will be represented. CSKA Moscow, Barcelona, Panathinaikos and Olympiacos will battle it out for the prestigious title of being considered the best team in Europe. Olympiacos vs. Panathinaikos should be particularly intriguing considering that it might be the most heated rivalry in all of European basketball, and both teams will be supported by a huge contingent of absolute fanatics.
Alongside them, eight of the top junior teams will compete in the Euroleague Basketball Nike International Junior Tournament, featuring teams such as FMP Zeleznik, Lietuvos Rytas, Unicaja Malaga and Montepaschi Siena here's a nice preview). Considering the location, and the fact that there are plenty of intriguing NBA prospects to take in both at the senior and junior level, we'd expect a large contingency of NBA scouts and executives present in Berlin.
In this preview, we take a look at some of the most interesting players that NBA teams will be following in the second game—Olympiacos against Panathiniakos—as well as the NBA draft prospects on hand.
Olympiacos
Theodoros Papaloukas
- We were quick to point out Papaloukas' relative demise last season as his relationship with CSKA coach Ettore Messina appeared to have run it's course, but he's found new life back in his native country of Greece and has had yet another All-Euroleague type season. Papaloukas is still the same incredibly efficient, incredibly ball-dominant point guard—he gets an unbelievable amount of freedom from Coach Giannakis to basically do as he pleases in the 25 or so minutes he sees per game, and the results have been mostly excellent thus far. Papaloukas is shooting a ridiculous percentage from the field—converting an outrageous 79% of his 2-pointers in the Euroleague and a respectable 37% of his 3's, and he gets a ton of assists and turnovers as well thanks to his very unique style of play. He'll undoubtedly be the key to the Panathinaikos game, and if he's able to replicate his heroic showing from the 2007 Euroleague in Athens, Olympiacos will be in fantastic shape.
Lynn Greer
-
Although things didn't quite work out for Greer with the Milwaukee Bucks, it's hard not to think that he might still have some untapped NBA potential based on just how terrific a player he is in Europe. Greer is one of the best pure shooter/scorers you'll find in the Euroleague, being absolutely automatic with his feet set, and very much a threat to create his own shot and get to the free throw line as well. His role has diminished somewhat since
Jannero Pargo
arrived in Athens a few months ago, but he's still the type of player who can change the course of a game even in limited minutes off the bench.
Josh Childress
- We covered Childress' initial few months in Europe when we last saw him in December, and will be very curious to see how he looks this weekend now that he's had some more time to adapt. Childress was hampered by a fairly serious injury that forced him to miss some substantial time, but he's still the team's top scorer in the Greek league (14 points per game in 26 minutes), where he's had some outstanding performances. We'll be following him closely this weekend and will hopefully be able to speak with him at some point. The Atlanta Hawks own his rights and it will be interesting to see whether or not he decides to opt out of his gigantic contract (6.7 million dollars net) with Olympiacos this summer, as it's unlikely he will be paid anywhere near as much in the NBA.
Yotam Halperin
-
Israeli combo guard and former Seattle Supersonics 2nd rounder
Yotam Halperin
has been exactly what Coach Giannakis was hoping when he bought him out of his contract with Maccabi Tel Aviv this past summer. Halperin has been incredibly efficient from the field (64%) and especially beyond the arc (49%), and has had no problem accepting his role off the bench and running the offense smoothly when called upon. Halperin never turns the ball over and is somewhat of a reluctant scorer. His NBA potential isn't off the charts, but in the right situation, he could probably be a solid rotation player.
Yiannis Bouroussis
-
Bouroussis remains one of the most productive big men in European basketball on a per-minute basis, he's averaging 23 points and 13 rebounds per-40 pace adjusted on 59% shooting from the field. He's not particularly athletic, but has a massive frame which he uses to draw fouls at a terrific rate, and is a threat to score with his back to the basket, shooting jumpers from outside, or finishing pick and roll plays in the lane thanks to his excellent hands. He's also an excellent rebounder, particularly on the offensive end. Talk out of Greece is that he's interested in exploring his NBA options this summer, and as we've written on a few occasions in the past, he could be a very interesting free agent target for certain teams. We'll be taking an in-depth look at him this weekend, and may try to pick his brain as well.
Giorgos Printezis
- Printezis has blossomed into a very productive rotation player for Olympiacos this season, which isn't an easy task considering how stacked their roster is. He is scoring at a nice rate thanks to his excellent athleticism and nice skill-level, and could be ready to take a shot at the NBA if the Toronto Raptors are interested. We'll be keeping an eye on him this weekend to see how he fares.
Jannero Pargo
- We wrote a very in-depth piece on
Jannero Pargo
's adjustment to European basketball a few months back when we went to visit him in Moscow. Since then, Pargo has been forced to move to Olympiacos due to the financial struggles his team faced in Russia. He's played 14 games thus far, mostly as a replacement for
Josh Childress
until he returned from injury, and hasn't really made much of an impact in limited minutes. He's averaging just 13 minutes per game in the Euroleague in 10 contests, and has had a difficult time adjusting to his new role where he doesn't have a great deal of freedom. While he's clearly one of the top NBA prospects at this Final Four, it's not clear how much he'll be able to show here in Berlin. Regardless, we'll be keeping a close eye on him, and are curious to hear his thoughts on the interesting season he's been through thus far.
Panathinaikos
Dimitris Diamantidis
-
Clearly the most important player on Panathinaikos' roster,
Dimitris Diamantidis
has established himself as arguably the top point guard in European basketball for quite some time, and possibly the best defender as well. This season he's been playing as well as ever, improving his perimeter shooting (on a limited amount of attempts) and playing his typical heady, efficient, selfless brand of winning basketball. Diamantidis' style of play wouldn't lend itself automatically to the NBA if he ever decided to try and make the jump over, but he's so versatile and such a valuable cog that a smart coach would likely find a way to make him an important contributor on the right team.
Vassilis Spanoulis
-Spanoulis' stint with Jeff Van Gundy and the Houston Rockets just wasn't meant to be, but he continues to be an extremely valuable cog for Panathinaikos as an athletic ball-handler who can create shots for himself and others from the perimeter. His ability to make plays with the ball will likely be a big key to matching up with Olympiacos, and if his perimeter jumper is falling in this particular game (you never really know with him), it could be a long night for the opposition.
Sarunas Jasikevicius
- Jasikavicius has clearly lost a step in the past year or two, and his role has in turn diminished (he plays just under 20 minutes per game in both the Greek league and Euroleague), but he's still one of the most clutch and experienced guards in European basketball, and considering his reputation in games like this, you definitely can't rule out some kind of eruption from him. He's a fiery, extremely confident and highly skilled combo guard with huge cojones and an even bigger heart.
Nikola Pekovic
- Pekovic might not be shouldering quite as big a load for Panathinaikos this season as he did with Partizan last season (which is anything but a surprise), but he's still been incredibly productive for them in the minutes he has played sharing the 5-spot with fellow stat-machine
Mike Batiste
. Pekovic averages an outrageous 29 points per-40 in the Euroleague on 64% shooting. He oddly only plays 18 minutes a game, though, which is something we'd like to get to the bottom of. From what we've seen, Pekovic is a clear-cut NBA rotation player on the right team, but is planning on staying in Europe for at least one more season before he'll consider coming over.