The Portsmouth Invitational Tournament came to a close on Saturday. We've updated our
Senior Rankings
to reflect the developments of the last few months and what we've learned over the last few days here in Virginia.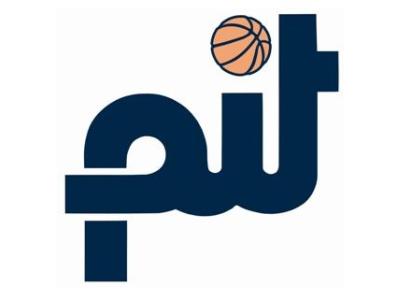 -
Official Portsmouth Invitational Tournament Website
-
Game Results/Boxscores
-
Official Rosters and Preview
-
Day One Recap
-
Day Two Recap
Athletic Testing Results
Players at the 2014 PIT were put through a battery of athletic tests this week, which we've added to our
historical database
. Measurements specific to the 2014 PIT can be
viewed here
.
VMI's D.J. Covington posted the highest no-step vertical leap of any player in attendance with a leap of 34.5 inches. Patrick Miller of Tennessee State,
Joe Jackson
and Memphis,
Shawn Jones
of Middle Tennessee State, and
Ronald Roberts
of St. Joseph's all finished within an inch of the top mark.
Jones and Roberts finished the with two highest maximum no-step reaches in attendance, hitting marks of 11'7.5 and 11'7 with their no-step verticals. High major prospects
Josh Huestis
and
Okaro White
finished just behind that duo with marks of 11'6.5 and 11'6 respectively.
On the other end of the spectrum,
Davante Gardner
of Marquette unsurprisingly finished with the lowest vertical leap. At 288-pounds, Gardner is easily the heaviest player here. Despite that, he did manage to finish ahead of a number of players in the ¾ court sprint and lane agility testing. Long Island's Jason Brickman joined Gardner at the bottom of the vertical jump rankings, tying his leap of 21.5 inches.
Perhaps the two most impressive testers here,
Tim Frazier
and
Kendrick Perry
posted easily the top lane agility times followed by Duke's
Andre Dawkins
, George Washinston's Isaiah Armwood, North Dakota State's
Taylor Braun
, and Stanford's
Josh Huestis
.
The slowest player was the 7'0.5 Ian Chiles. He was joined at the bottom of the agility testing by Jordair Jett of St. Louis,
Shawn Jones
,
Ronald Roberts
, Notre Dame's Garrick Sherman, and Texas State standout
Aaric Murray
.
Jett bounced back in the ¾ court sprint finishing 3rd, just a fraction of a second behind Youngstown State's
Kendrick Perry
and Loyola Marymount's Anthony Ireland. Perry and Penn State's
Tim Frazier
were arguably the top two athletes at the 2014 PIT, finishing well above average in each of the three tests administered.
Josh Huestis didn't lead the pack in any one test, but he was very solid across the board, finishing the top-15 in all three. This doesn't come as a shock considering what we saw from the high-energy forward during Stanford's impressive post season run. Taylor Braun was not quite as well-ranked, but was similarly consistent across the three tests.
On the other side of the spectrum among the top players here, Fuquan Edwin had a rough go of things, mustering a 24 inch no-step vertical and finishing in the middle of the pack in the agility and speed testing. Travis Bader out jumped Edwin by .5", but was a step slower in the other tests.
PER Leaders
26.7 Langston Galloway (CBH)
23.1 Markel Starks (SSL)
22.6 Garrick Sherman (PSC)
22.4 Akil Mitchell (PPA)
22.2 Shayne Whittington (PPA)
21.3 Davante Gardner (SSL)
21.0 Travis Bader (KDR)
20.7 Justin Jackson (Cincinnati) (PSC)
20.5 Jamil Wilson (MDU)
20.3 Rian Pearson (SSL)
Player Evaluations
Taylor Braun, 6-7, Small Forward, North Dakota State
12 Points, 3 Assists, 1 Turnover, 4-5 2P, 1-2, 3P,
Jonathan Givony
The MVP of the Summit League conference had a solid, albeit understated, showing at the Portsmouth Invitational Tournament, showing his intriguing all-around skill-level and talent but also not forcing the issue in a setting that sometimes requires that in order to stand out.

Braun has good physical attributes for his position, standing over 6-7 in shoes with a solid frame that should be able to fill out further. While not possessing especially long arms, Braun is a very good athlete, fluid and agile in the open floor, with a quick first step and the ability to play above the rim with ease.

A versatile player, Braun's outside shooting will likely be the key to his pro career. He has excellent shooting mechanics and made 48% of his catch and shoot jumpers on the season, which makes him a credible floor spacer. He's also capable of knocking down shots off the dribble, as he hit 41% of his pull-ups on the year, on nearly as high of a volume as he did with his feet set, which is fairly impressive.

Playing a heavy role for North Dakota State in terms of handling the ball and creating for himself and others, 55% of Braun's offense came in pick and roll, isolation and transition situations. He does a nice job of getting others involved (4.3 assists per-40), but isn't a great finisher around the basket, making just 48% of his attempts of this nature in the half-court. He doesn't do a great job of getting all the way to the rim and doesn't have much of a left hand, something opposing teams caught onto and exploited quite a bit. This was very glaring in particular in NDSU's two NCAA Tournament games against Oklahoma and San Diego State, where Braun finished just 5 of 19 from 2-point range.

Braun's biggest weakness from a NBA standpoint is his defense. His technique is poor, and he lacks focus at times here, biting on pump fakes, not getting a hand up on closeouts, getting lost off the ball, and frequently getting caught out of a stance in the half-court. Perimeter plays blow by him with alarming ease, and his lack of length (6-7 wingspan) hinders him further in this area. Braun's solid size and athleticism give him the potential to develop into at least a capable defender with better coaching, but he will have to improve substantially in this area if he's to hold his own in the NBA.

All in all, Braun has some interesting characteristics which should allow him to get an extended look from NBA teams. If he doesn't make it initially, he should be able to carve out a solid career for himself in Europe.
Niels Giffey, 6-7, Small Forward, UConn
11 Points, 4 Rebounds, 2 turnovers, 1 steal 1 block, 1-2 2P, 3-3 3P
Jonathan Givony
One of the last players invited to attend, and reportedly forced to pay for his own plane ticket,
Niels Giffey
had a very strong showing at Portsmouth, just ten days after winning his second NCAA Championship.
Measured a solid 6-7 ½ in shoes, with a 6-10 wingspan, Giffey has good size and length for a NBA small forward, even if he saw a good amount of minutes at power forward for UConn as well. He's a better athlete than you'd think, showing nice quickness in transition and impressive leaping ability on both ends of the floor at the PIT.
Giffey projects as a role-player at the professional level, which won't require any type of adjustment considering that's exactly what he was at UConn the past four years: spacing the court with his jumper, running the floor when given the opportunity, staying within himself, and always competing on defense.
Giffey's jump-shot will be his calling card at the pro level, something he showed he can do quite well at Portsmouth, making 5 of his 8 attempts in three games. He converted 48% of his 3-point attempts as a senior at UConn, hitting half of the shots he took with his feet set, which played a major role in the terrific spacing his guards were able to enjoy in their forays to the rim. He rarely shoots off the dribble (19 times this season), but wasn't terrible when doing so (42%).
Although he doesn't have great ball-handling ability and isn't someone that will be called upon to create his own shot very often (isolation plays made up just 1.4% of his offense this season), Giffey showed the ability to attack a closeout when defenders rotated out too aggressively to the 3-point line. He's strictly a straight line dribbler, but converted an excellent 71% of his attempts around the basket on the season in the half-court and 64% of his transition opportunities.
Giffey is also extremely competitive on the defensive end, coming up with a number of very impressive plays throughout the week both in the passing lanes and at the rim. His lateral quickness is average, and he's at times too upright in his stance and will get beaten off the dribble by more explosive opponents, but he doesn't give up on plays, is highly intelligent, and shows great timing on this end of the floor.
One of the lowest usage players that can be realistically considered a draft prospect, Giffey's performance at Portsmouth was somewhat eye-opening. He demonstrated that the very important role he played in UConn's two championships was certainly not a fluke, nor was his performance as a starter on the German national team last summer at the European Championship. Giffey showed that he deserves consideration as a prospect in his own right, as there's certainly a market for 6-7 wings with decent athleticism who shoot nearly 50% for 3 and are competitive defensively.
Davion Berry, 6-4, Shooting Guard, Weber State
20 points, 4 rebounds, 4 assists, 1 steal, 1 turnover, 4-6 2P, 2-4, 3P
Mike Schmitz
An aggressive scorer at Weber State (23.3 points per 40 minutes as a senior), Berry continued his scoring ways at the PIT, knocking down jump shots, finishing around the rim in the half court and running the lanes hard in transition.
He's not the most explosive athlete vertically, but he's very quick in the open floor and loves to get out and run, showing an ability to fill the lanes and finish or make plays with the ball in his hands. The 6-4 shooting guard has a good build for a shooting guard, and he uses that strength, along with a quick first step, to get to the rim and finish. Berry welcomes contact at the rim, evident by his 10.1 free throw attempts per 40 minutes. He's equally as good with both hands around the rim, where he converted 61.4% of his attempts, and is able to finish through contact.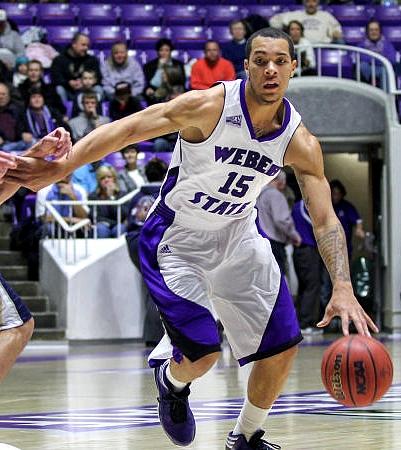 Berry excels as a jump shooter, sporting solid mechanics and excellent elevation. He's equally as effective both in catch and shoot situations (1.16 PPP) and off the bounce (0.864 PPP), showing the ability to operate out of the pick and roll or stop on a dime and pull up in isolation situations. Because of his ability to rise up and get his shot off over defenders, Berry is also very effective running off screens as he gets his feet set quickly and squares his shoulders nicely.
While he's a scorer first and foremost, Berry is also a very willing passer (4.7 assists per 40). He makes the extra pass and is capable of getting into the lane and making plays on the move. Berry does, however, have a tendency to get a bit out of control and turn the ball over (15.5 TO% in the half court). He's a bit spastic with the ball, and on the court in general, which leads to turnovers and poor shot selection at times. Berry is very good when he's able to get going to the rim in a straight line, but he struggles consistently creating high percentage shots against high-level defenders in the half court.
On the defensive end Berry is rock solid when he's fully engaged. He's not a big-time playmaker off the ball (0.9 steals per 40) but he does a nice job keeping his man in front of him, showcasing good lateral quickness and effort. Berry does have a tendency to get on his heels and stand up in his stance, but he certainly has the lateral quickness and effort to be a good defender at the professional level.
Overall Berry helped himself through three days at the PIT, showcasing his shooting stroke, ability to play with the ball in his hands, transition scoring, and defense. Berry will almost certainly garner a summer league invite and vet camp offer, which could potentially lead to a spot at the end of an NBA bench. If Berry ends up on the outside looking in, expect him to have a very productive career overseas as a scoring two-guard.
Shayne Whittington, 6-11, Center, Western Michigan
24 points, 6 rebounds, 2 steals, 1 block, 2 turnovers, 6-8 2P, 4-10 3P
Mike Schmitz
Through three days at the PIT no player has helped himself more than Western Michigan's
Shayne Whittington
. The 6-11 big man came into the tournament as a virtual unknown, sporting a career 16.7 3-point percentage (on only 48 attempts) and a 28.4 jump shot percentage that didn't suggest he would become a stretch big that's so coveted at the professional level, especially the NBA. But as soon as Whittington let one go from deep with a solid base, excellent mechanics and elevation, and a smooth release, it was clear his college 3-point shooting numbers were a mirage.
Through three games at the PIT Whittington has knocked down as many 3-pointers as he did in four years at Western Michigan, going 10-22 from distance. Whittington's makes haven't just been of the standstill, spot-up variety either. The Paw Paw, Michigan native showed the ability to make jumpers on the move, coming off of pin downs to his right and his left, and drilling a jump shot off the bounce.
While lacking explosiveness, Whittington isn't a stiff. He moves well for his size, most evident by his footwork and ability to shoot on the move. Whittington gets excellent lift on his jumper for a player his size. Although he would most likely be relegated to a floor-spacer role at the professional level, Whittington has showed some game inside the arc at the college level. He doesn't have the best feel for the game as he's prone to forcing the issue and driving into traffic in face up situations, but Whittington has solid touch on his right hand jump hook and has the ability to knock down face up jump shots and pick and pop to mid-range spots. With that said, Whittington lacks a consistent left hand, gets pushed off the block too often and shouldn't be relied on as a primary scoring option on the block.
Defensively, Whittington lacks potential because of his limited athleticism, short arms (6-10 ¼ wingspan) and strength (237 pounds) for the center position. He works very hard battling in the post but struggles keeping stronger bigs from backing him down and scoring at the rim. He's a bit of a tweener on the defensive end, unable to stay in front of power forwards but not strong enough to battle centers. He's also a limited rim protector (1.9 blocks per 40) due to his short arms and lack of lift. Whittington covers up some of those deficiencies with good effort, but figures to struggle against elite athletes and strong bigs.
Whittington did a nice job cleaning the glass in the Mid-American Conference (11.1 per 40, 3.0 offensive and 8.1 defensive) but figures to struggle a bit at the professional level because of his physical tools. He has solid box out technique on the defensive glass and puts in good effort but certainly won't be a monster on the boards. Despite some of his physical shortcomings Whittington caught the eye of NBA personnel with his shooting stroke and potential as a stretch big. There's no question Whittington made himself some money this week and will be considered for pre-draft workouts, summer league and vet camp.