We finish up our preseason coverage of the Pac-12 with our third group of prospects highlighted by
Anthony Brown
,
C.J. Wilcox
,
Solomon Hill
,
Richard Solomon
, and
Tony Woods
.
Freshmen have been excluded from these previews, as we'd like to wait and see what they have to offer on the NCAA level before we come to any long-term conclusions.
-
Top 20 Prospects in the Big Ten
-
Top 25 Prospects in the ACC
-
Top 15 Prospects in the Big 12
-
Top NBA Draft Prospects in the Pac-12, Part One (#1-5)
-
Top NBA Draft Prospects in the Pac-12, Part Two (#6-10)
#11, Anthony Brown, 6'6", Sophomore, SG/SF, Stanford
#12 C.J. Wilcox, 6'5, Sophomore, Shooting Guard, Washington
#13 Solomon Hill, 6-6, Small Forward, Junior, Arizona
#14 Richard Solomon, 6'10, Sophomore, Power Forward, California
#15 Tony Woods, 6'10, Junior, Center, Oregon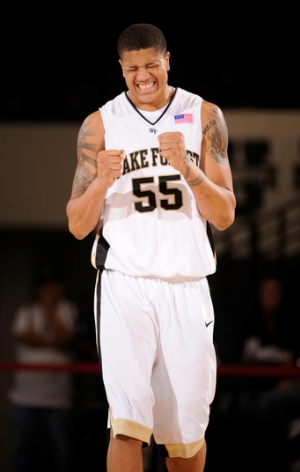 Tony Woods has not played a game of college basketball since he was a sophomore at Wake Forest. Considering the trajectory the career of the average young big man takes, we'll hold off on re-evaluating him until we have a legitimate sample to compare to our previous comprehensive reports.