The measurements from the 2014
Kevin Durant
Skills Academy were released this week.
You can find all the results from this year's testing in our
historic measurements database
.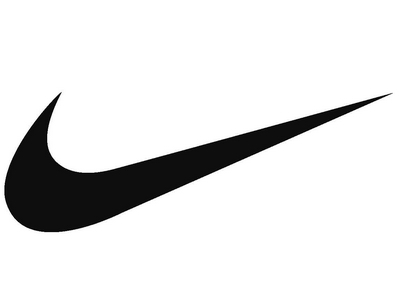 Notable College Players
-Incoming Kansas freshman
Kelly Oubre
was the longest prospect at this year's event, measuring 6'7 with a 7'1.5 wingspan. He's almost exactly the same size as
Josh Howard
, who measured 6'6.5 with a 7'2 wingspan and 202-pound frame. Like Howard when he was coming out of Wake Forest, Oubre needs to continue to add weight to his 199-pound frame, but appears to have the frame to make plenty of progress in that area down the road.
The operative word in the paragraph above is "prospect" as Kevin Durant and his 6'10.25 frame and 7'4.75 wingspan was in attendance for the skill academy bearing his name.
-Arizona's
Rondae Hollis-Jefferson
had the second longest wingspan among prospects at 7'0.5 while measuring 6'7 and 219 pounds. He's packed on plenty of muscle since his high school days, though his frame still has room to grow, and has ideal size for a NBA small forward.
-Fellow Wildcat,
Stanley Johnson
tipped the scales at 235 pounds, making him one of the heaviest elite small forward prospects we've ever covered. For reference,
LeBron James
and
Carmelo Anthony
weighed 245 and 233 pounds respectively at the 2003 NBA Pre-Draft Camp. Standing 6'7.5 with a solid, but not spectacular 6'10.5 wingspan, Johnson has come a very long way physically since we first watched him as a high school freshman.
-One of the most important returning players in the country,
Sam Dekker
measured 6'9 with a 229 pound frame and a 6'10 wingspan. He doesn't have outstanding length, but Dekker's size is fairly unique relative to the skilled small forward prospects we've seen in his mold in the past.
-Explosive Cal freshman
Jabari Bird
doesn't have great length, possessing a 6'7 wingspan while standing 6'6, but he's gained 20 pounds since the last time he was measured at a Nike event in 2012, tipping the scales at 199 pounds this week. Bird has similar size to Terrance Ross, who measured 6'7 in shoes with a 6'7.25 wingspan and 197-pound frame coming out of Washington.
-Oklahoma's
Buddy Hield
has grown a bit since his high school days. He was listed at 6-3 as a freshman, but measured 6'4 with a solid 6'8.5 wingspan and 214-pound frame. Hield has legitimate size for a shooting guard and is coming off a very strong sophomore season during which he average 16.5 points and 4.4 rebounds per-game.
-Wichita State's
Ron Baker
is the same height and the same wingspan as Hield, but checked in at 222 pounds, making him one heaviest 2-guards in our database. Though he's not the same caliber of athlete, Baker is roughly the same size as Dion Waters, who measured 6'4 in shoes with a 6'7.25 wingspan and a 221-pound frame at the 2012 NBA Combine. Listed at 6'3-215, Baker measured better than expected.
-George State star
R.J. Hunter
measured 6'5 in shoes with an impressive 6'9.5 wingspan. He's on the slender side weighing just 180 pounds. His measurements are not all that different from
Klay Thompson
's, who measured 6'6 in shoes with a 6'8 wingspan and a 190-pound frame. Hunter still needs to get stronger, but he's been one of the most productive low-major underclassmen in the nation over each of the last two years playing for his father, GSU Head Coach Ron Hunter.
-
Michael Qualls
earned some buzz for his highlight reel explosiveness last year, and measured out extremely well here. Standing 6'6 in shoes with a terrific 6'11.5 wingspan, Qualls is in the same ballpark in terms of size as
Xavier Henry
and
Josh Childress
when they were coming out of school and seems to have the physical tools to defend both wing positions at the next level if he continues to add strength to his 198-pound frame.
-Incoming Florida freshman
Devin Robinson
has terrific size for a small forward at 6'8.5 with a 6'11 wingspan. Weighing 175-pounds, Robinsons frame has a long way to go, but he has terrific size for his position at both the college and professional levels.
Notable High School Players
-Top 2016 recruit
Jayson Tatum
measured 6'8 with a 6'9 wingspan. Tatum, who turned 16 a few months ago, has grown at least 3 inches over the last few years. He isn't terribly long, but has great height and an improving 193-pound frame. Tatum will be one of the most highly sought after recruits in the nation in the coming years.
-Kentucky commit
Charles Matthews
measured 6'6.5 with a 6'8.5 wingspan. He needs to continue to get stronger, but has very solid size for a shooting guard prospect.
-Essentially the same can be said for
Malachi Richardson
, who measured 6'5.5 with a 6'11 wingspan, though Richardson's 193-pound frame is a bit further along at this stage.
-One of potentially a handful of high-level recruits from the same family,
Dedric Lawson
measured 6'8 with a 209 frame and a 7'1.5 wingspan. Lawson is 16 years old, but already has elite size for the small forward position. His older brother, Memphis commit
K.J. Lawson
, measured 6'6 with a 196-pound frame and 7'0 wingspan. Their younger brother, Chandler Lawson, who is listed at 6'5, made his adidas Gauntlet debut this summer at age 13.
-One of the truly elite players in the high school game at the moment,
Jaylen Brown
measured 6'6.5 with a 6'10.5 wingspan and 217-pound frame. As much as Brown's physical maturity helps him at the high school, his competitive streak is equally as impressive. Brown compares favorably on paper to
Andre Iguodala
who measured 6'6.75 with a 217-pound frame and 6'11 wingspan coming out of Arizona in 2004.
-Elite shooting guard prospect
Antonio Blakeney
, fresh off an outstanding showing at the NBPA Top-100 Camp, measured 6'4 with a 6'6.5 wingspan. Blakeney doesn't have outstanding size for the NBA level, but he's gained 10 pounds over the last year, tipping the scales at 177 pounds this week, and ranks among the most explosive wings in this class.
-Duke commit
Luke Kennard
measured 6'5 with a 6'4.5 wingspan and 183-pound frame. He is essentially the same size as current Duke Assistant Coach
Jon Scheyer
was during his high school days at suburban Chicago powerhouse Glenbrook North and marginally taller and longer than
J.J. Redick
. Like Scheyer and Redick, Kennard will face questions about his defensive potential due to his lack of length, but he unquestionably has the same type tremendously high skill level that made his predecessors high decorated college players.