The players participating at the 2010 Portsmouth Invitational Tournament (April 7-10,
official site
) were announced today, and as usual we find a number of surprises on the roster, both good and bad.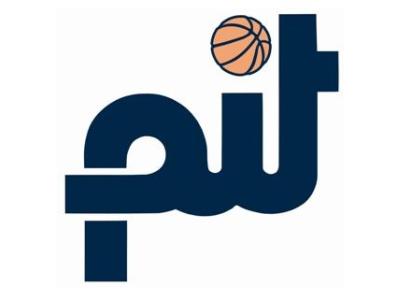 Although this is one of the weakest senior classes we've evaluated in our seven years of NBA draft coverage—only three seniors are currently projected as first round picks, and none of them are in the lottery portion—the committee still managed to bring together a strong group of players.
The roster features a nice blend of players from under the radar conferences alongside their BCS-conference counterparts, giving us a good opportunity to see some new faces while taking a second look at others who may have been forced to take a backseat playing for big schools.
There are also a quite a few all-conference types to be found on almost every single team, which should create a solid level of competition of which to evaluate the tournament as a whole if too many players elect not to pull out.
-Top 10 prospects:
Da'Sean Butler
Aubrey Coleman
Marquis Gilstrap
Deon Thompson
Gavin Edwards
Omar Samhan
Brian Zoubek
Ben Uzoh
Lazar Hayward
Devan Downey
There is definitely a lot still left to be learned about all of these players, and we're sure that the huge number of NBA scouts, executives and GMs who will attend the PIT feel the same way.
After all, it's almost a certainty that most of these players haven't been evaluated in person by every single high level decision maker that will be in the building at Portsmouth.
This is technically the only place for players to really improve their draft stock outside of the very limited scope of the NBA private workout setting, as there is no longer an NBA pre-draft camp that players can attend to change the impression teams have about them.
As the old saying goes: it only takes one team to like you, and you never know who might be watching when that next great play gets made.
-
Projected Second Rounders:
There are 10 players who are currently on our (very early) 2010 mock draft who elected
not to attend
.
Artsiom Parakhouski
Jarvis Varnado
Jerome Jordan
Trevor Booker
Sherron Collins
Greivis Vasquez
Dexter Pittman
Jerome Dyson
Luke Harangody
Dwayne Collins
None of these are a major surprise all things considered, besides possibly
Dwayne Collins
,
Dexter Pittman
and
Jerome Dyson
, who surely could have helped themselves considering the lack of momentum they have going into the draft process.
Considering how much teams have likely seen of them, no one will probably be shedding any tears over their absence.
-Projected Undrafted:
There are 7 players not on our 2010 mock draft who nevertheless elected
not to attend.
Jon Scheyer
Matt Bouldin
Scottie Reynolds
Tyler Smith
Arinze Onuaku
Andy Rautins
Magnum Rolle
There are likely various reasons here for players deciding to decline.
Scheyer (Duke), Bouldin (Gonzaga), Reynolds (Villanova) and Rautins (Syracuse) probably feel like they've received enough exposure from NBA talent evaluators due to the program they play for, and can probably only hurt their already shaky draft stock. While that's certainly a debatable point, its not something teams will be surprised by.
Tyler Smith
is in Turkey after being kicked off Tennessee's roster in January and won't finish his season for another month.
Arinze Onuaku
is injured and will have knee surgery soon according to reports.
The major head-scratcher would be
Magnum Rolle
from Louisiana Tech, a 24-year old who averaged 14 points per game in the WAC conference, and is surely getting terrible advice. He was an extreme long-shot to get drafted even with a stellar Portsmouth showing, but would have been smart to take advantage of the international scouts in attendance to try and improve his earning potential next season. Rolle reportedly was having second thoughts about his decision and tried to get reinvited, but wasn't able to make up his mind in time.
DeShawn Sims
similarly declined his invite early on in the process, but was smart enough to realize his error in time and will now be in attendance.
Some may question the decision of
Andy Rautins
to decline, but there is certainly some logic here. Rautins played in a zone defense his entire career, and probably would have had his already flimsy draft stock decimated by being forced to defend the likes of
Aubrey Coleman
and
Devan Downey
in one on one situations.
By avoiding these type of confrontations, he may be able to manipulate a team into thinking he's capable of defending his position in the NBA, at least for the time being.
-Most to Gain?
A completely subjective list, this is a group of 15 players we're particularly looking forward to taking another peek at and maybe seeing something new that we hadn't noticed or fully appreciated previously. The same can probably be said for any of the players in attendance.
Mikhail Torrance
Theo Robertson
Edwin Ubiles
Marqus Blakely
Tasmin Mitchell
Ryan Wittman
Trevon Hughes
Gerald Lee
Ryan Thompson
J.P. Prince
Patrick Christopher
Marquez Haynes
Wayne Chism
Jerome Randle
Jeremy Lin
-Sleepers
There are a number of players from smaller conferences or non-division one programs who we can honestly say we've never seen play, but are looking forward to seeing what they have to offer.
Laurence Ekperigin (LeMoyne)
Stephen Dennis (Kutztown)
David Kool (Western Michigan)
James Florence (Mercer)
-Snubbed?
While we may be splitting hairs at this point, there are five players who we thought had a good chance of being invited that ultimately were not. While none of these players put up eye-popping numbers this season, some of them have clear-cut NBA physical tools and may warrant a look from teams at some point in their career.
Raymar Morgan
Deonta Vaughn
Damian Johnson
David Weaver
Jeremy Evans
-And now for the actual rosters…
Cherry Bekaert & Holland
Jordan Eglseder
Northern Iowa C 7' 0"
Laurence Ekperigin LeMoyne F 6' 7"
Dior Lowhorn
San Francisco F 6' 7"
Theo Robertson
California F 6' 6"
Stephen Dennis Kutztown G 6' 6"
Devan Downey
South Carolina G 5' 9"
David Kool Western Michigan G 6' 3"
Edwin Ubiles
Siena G 6' 6"
Coaches : Dennis Koutoufas & Ben Moore
K&D Rounds Landscaping
Marqus Blakely
Vermont F 6' 5"
Jason Love Xavier F 6' 9"
Tasmin Mitchell
Louisiana State F 6' 7"
Ryan Wittman
Cornell F 6' 7"
Rodney Green
LaSalle G 6' 5"
Trevon Hughes
Wisconsin G 6' 0"
Donald Sloan Texas A&M G 6' 3"
Deon Thompson
North Carolina G 6' 9"
Coaches : Jim Markey & Patrick Dulin
Norfolk Sports Club
Gerald Lee
Old Dominion C 6' 10"
Tony Crocker
Oklahoma F 6' 6"
Bryan Davis
Texas A&M F 6' 9"
Tweety Carter Baylor G 5' 11"
Chas McFarland
Wake Forest G 7' 0"
A.J. Slaughter Western Kentucky G 6' 3"
Jamar Smith
Southern Indiana G 6' 3"
Ryan Thompson
Rider G 6' 6"
Coaches : Mike Head & Mark Butts
Portsmouth Partnership
Jeff Foote
Cornell C 7' 0"
Anthony Johnson
Fairfield F 6' 8"
Tyren Johnson
Louisiana-Lafayette F 6' 8"
Dwight Lewis
Southern California F 6' 5"
J.P. Prince
Tennessee F 6' 7"
Mikhail Torrance
Alabama G 6' 5"
Ben Uzoh
Tulsa G 6' 3"
Lawrence Westbrook Minnesota G 6' 0"
Coaches : Dave Trickler & Eric Acra
Portsmouth Sports Club
Omar Samhan
Saint Mary C 6' 11"
Da'Sean Butler
West Virginia F 6' 7"
Patrick Christopher
California F 6' 5"
Sylvester Seay
Fresno State F 6' 9"
DeShawn Sims
Michigan F 6' 8"
Denis Clemente
Kansas State G 6' 1"
Marquez Haynes
Texas-Arlington G 6' 3"
Tory Jackson Notre Dame G 5' 11"
Coaches : Tony Holloway & P.J. Honore
Roger Brown's
Brian Zoubek
Duke C 7' 1"
Wayne Chism
Tennessee F 6' 9"
Marquis Gilstrap
Iowa State F 6' 6"
Lazar Hayward
Marquette F 6' 6"
Osiris Eldridge
Illinois State G 6' 3"
James Florence Mercer G 6' 1"
Kevin Palmer Texas A&M-Corpus Christi G 6' 6"
Jerome Randle
California G 5' 10"
Coaches : Billy Mann & John Kelly
Sales Systems Ltd
Gavin Edwards
Connecticut F 6' 10"
Landry Fields
Stanford F 6' 7"
Landon Milbourne
Maryland F 6'7"
Zachery Peacock Georgia Tech F 6' 8"
Jermaine Beal
Vanderbilt G 6' 3"
Kyle Gibson Louisiana Tech G 6' 5"
Obi Muonelo
Oklahoma State G 6' 5"
Ishmael Smith
Wake Forest G 6' 0"
Coaches : Leo Anthony & Mac Carroll
Tidewater Sealants
Hamady Ndiaye
Rutgers C 6' 11"
Roderick Flemings Hawaii F 6' 7"
Marcus Ginyard
North Carolina F 6' 5"
Adam Koch Northern Iowa F 6' 8"
Michael Washington
Arkansas F 6'9"
Aubrey Coleman
Houston G 6' 4"
Jeremy Lin
Harvard G 6' 3"
Nic Wise Arizona G 5' 10"
Coaches : Max Gillespie & Jerry Hasty