The
adidas EuroCamp
kicks off this Sunday in Treviso, Italy, and DraftExpress will be present covering the event for the 9th straight year.
The camp will be conducted from June 10-12 at the La Ghirada Sports Complex in Treviso, and will be held under the watchful eyes of all the most influential members of the world-wide basketball community.
Former adidas EuroCamp participants include dozens of former NBA Draft picks and 75 NBA players including:
Danilo Gallinari
,
Serge Ibaka
,
Andrea Bargnani
,
Marco Belinelli
,
Nicolas Batum
,
Rudy Fernandez
,
Marcin Gortat
,
Bismack Biyombo
,
Omer Asik
,
Jan Vesely
,
Rodrigue Beaubois
,
Jeremy Tyler
and many others.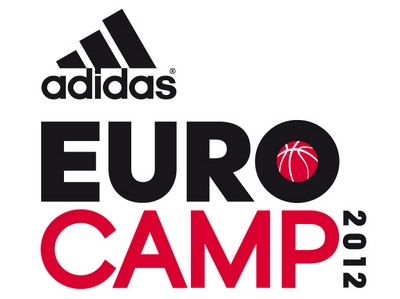 One of the most appealing aspects of the Eurocamp as far as NBA teams are concerned is the fact that it acts as a "one-stop shop" for International prospect scouting, saving an incredible amount of time and money for executives that otherwise would have to trek around Europe for months to see each of the players individually.
Instead, they are neatly assembled here in a very convenient setting, allowing us the chance to evaluate their skill-sets in numerous drills on a daily basis, as well as in five on five scrimmages—which is a valuable thing considering that the competitive aspect of the NBA Pre-Draft Camp (now the NBA Combine) has been eliminated.
An added benefit will be the presence of the Russian and French U-20 national teams playing head to head and against a collection of EuroCamp allstars, which will give scouts a chance to see another large chunk of prospects that they otherwise would have had to go out of their way for. Also invited for the first time is the Australian Institute of Sport. These three teams will likely give us the chance to see additional draft prospects like
Leo Westermann
,
Livio Jean-Charles
,
Sergey Karasev
,
Dmitry Kulagin
and others, which will make things even more interesting for those in attendance.
In terms of the camp itself, 45 prospects have already been confirmed, with a few more potentially on their way pending the results of their teams' domestic league playoff campaigns.
In one of the weakest drafts in recent memory for international draft prospects, the EuroCamp has done an excellent job assembling the best talent available for this year, and combining it with a number of extremely intriguing prospects for next year's draft and beyond.
The top international draft candidate,
Evan Fournier
, is scheduled to attend and participate in all camp activities (drills and games), making him one of the most highly touted prospects to compete on a full-time basis in the last few years.
Besides Fournier, a number of experienced and well-known draft-eligible second round prospects such as
Tomas Satoransky
(Spain),
Kostas Papanikolaou
(Greece/Euroleague),
Nihad Djedovic
(Turkey/Italy),
Tornike Shengelia
(Belgium/Euroleague),
Dusan Cantekin
(Serbia),
Maik Zirbes
(Germany),
Andrew Albicy
(France/EuroCup),
Josep Franch
(Spain),
Tomislav Zubcic
(Adriatic League/Croatian League/EuroCup),
David Jelinek
(Spain),
Paul Lacombe
(France/EuroCup),
Christophe Leonard
(France) and
Ilkan Karaman
(Turkey) will also be present, proving that this is certainly not just a camp for unproven players. All these prospects see significant minutes at the highest levels of competition in Europe, making this one of the deepest rosters we can remember in terms of proven talent.
On that note, it should be very interesting to see how the two international collegiate players,
Olek Czyz
(Nevada) and
Kyryl Natyazhko
(Arizona) look going up against the European-based prospects. They will provide an interesting gauge for the NBA scouts in terms of evaluating the level of the camp as a whole compared with their American counterparts in the draft.
Besides the well-known prospects, there are a number of players attending who either compete in more obscure leagues off the traditional scouting path, or don't see significant playing time, making them difficult to accurately evaluate.
Draft-eligible Danish big man Jonas Bergstedt is one good example. He plays for Torrelodones in the Spanish EBA, which is the fourth division, a relatively poor level of competition, and has only played in the B-divisions with his junior national team in international competition. Watching him on film, it's clear that he has terrific physical attributes, but it's difficult to assess just how good of a long-term prospect he is due to the league he plays in, despite his solid statistical production.
The EuroCamp is made for players like him. Is he this year's
Joel Freeland
? The complete unknown who skyrockets into the first round with an outstanding showing? We'll have to wait and see.
Another good example is
Maximilian Kleber
, a 1992-born German power forward who also made himself eligible for the draft. Despite standing 6-9, with a tremendous wingspan, Kleber is an athletic prospect with a very smooth stroke from the perimeter. His biggest issue is the fact that he missed much of the last two years with injuries, and only played 7 minutes per-game for Wuerzberg. This camp is a great opportunity for him to showcase his talents in front of NBA scouts and the European basketball community, and then carry that momentum into a more productive 2012-2013 campaign, where he'd have a better chance at establishing himself as a potential NBA draft pick.
Many of the best prospects here are not draft-eligible, as they are either too young or didn't feel ready to put their names in just yet. That doesn't mean that NBA scouts won't be watching them, though.
Perhaps the EuroCamp's greatest value lies in getting an early read on promising young players who are just on the verge of becoming important players at the professional level, something that holds true for both the NBA and European talent evaluators in attendance.
The last few camps gave us the opportunity to evaluate the likes of
Jan Vesely
and
Donatas Motiejunas
for example, which was extremely helpful.
1994-born
Nikola Ivanovic
and Artem Klimenko are still a year away from even being eligible for the NBA draft, but they are considered among the most intriguing prospects in their age group. For many scouts this will be their first time watching these players, so it will be interesting to see how they fare against players 1-4 years older than them.
Prospects like
Rudy Gobert
,
Louis Labeyrie
, Devon Von Oostrum,
Klemen Prepelic
and many others likely have their sights set on the 2013 draft as their springboard to the NBA, and that campaign starts here in Treviso with a strong showing.
---
A couple of changes to take note of:
-Lithuanian Arturas Karnisovas, is the
new Camp Director
. Karnisovas has a very diverse background, having attended college in the US at Seton Hall, and playing basketball all over Europe (Spain, Italy, Greece, France). He was named European Player of the Year by FIBA in 1996, and won two bronze medals representing his country at the 1992 and 1996 Olympics. After his playing career was over, Karnisovas worked for the NBA league office for nearly five years, and has been with the Houston Rockets for the past four years, focusing heavily on international scouting, which will come in very handy in his new job.
We spoke with Karnisovas over the phone to learn more about this year's camp and what we might be able to expect.
"I was surprised, and honored to take over the responsibilities when I was contacted about the job, Karnisovas told us."
"I've been around the camp for a while. I know how unique and important it is for NBA personnel and the European basketball community. Hopefully I can do as good off a job as they've done the last 10 years organizing it. Hopefully I can bring all my experience from my diverse background, as a player, a scout, having played in college, and working with the NBA league office. The goal is to unite the interests of European basketball teams, players, and the NBA, along with adidas' interests."
-One
guest speaker
per day will talk to the players and try to share insights from their experience in professional basketball. They are:
Oktay Mahmuti, head coach of Galatasaray (Euroleague Top-16, first place in regular season in Turkey)
Kevin McHale
(Head Coach of Houston Rockets, NBA Hall of Famer, named one of the NBA's fifty greatest players)
Bill Bayno (Minnesota Timberwolves assistant coach, adidas Eurocamp Coaching Director)
NBA players and adidas representatives
Danilo Gallinari
and
Nicolas Batum
will also be present
-The
measurements and athletic testing
will now be conducted by
BAM Testing.
In Karnisovas' words: "The point of view of NBA teams is it's a great opportunity to bring the same group that does the Chicago pre-draft camp, in terms of standardizing the testing for all these participants and providing consistency. It's a great component.
-The
coaching staff
will have a very International flair to it this year:
New York Knicks assistant Kenny Atkinson, a EuroCamp veteran, was the assistant coach of the Ukrainian national team last summer, and a former head coach in Pro-A France.
Andrea Trincheri, of Bennet Cantu, is a rising star among European coaches, having an extremely successful Euroleague campaign with a relatively modest budget. "He had one of the best years of anyone," Karnisovas told us.
Igor Kokoskov, an assistant coach with the Phoenix Suns is from Serbia and coached the Georgian national team. "Officially, he is the first international full-time assistant coach in the NBA," Karnisovas shared.
Maz Trakh, an assistant with the Oklahoma City Thunder, is of Jordanian heritage and has extensive experience coaching all over Asia.
Trajan Langdon
, a former NBA lottery pick, was considered one of the best American players in Europe in his many years with CSKA Moscow, where he won multiple Euroleague and Russian league championships.
Jay Triano, formerly the head coach of the Toronto Raptors, worked as the head coach of the Canadian and Georgian national teams in the past, and is now an assistant with the USA senior team.
Other coaches include:
Kaleb Canales of the Portland Trail Blazers
Kelvin Sampson of the Houston Rockets
Ed Pinckney
of the Chicago Bulls
Armond Hill
of the Boston Celtics
David Joerger of the Memphis Grizzlies
Melvin Hunt of the Denver Nuggets
---
The schedule reads as follow:
Sunday June 10
8:15am Team Pictures
8:45am Stretching/Warm ups
9:00am Team Practice
9:30am All Teams – Demonstration of Drills/Stations (Main Court)
9:45am Drills/Stations
10:45am Team 1 and Team 4 (Vitals/BAM Test)
10:45am Team 2 vs Team 3
11:45am Cool down/stretch
12:00pm Guest Speaker - Oktay Mahmuti
13:00pm Benetton Youth – Australian Institute of Sport
EVENING SESSION: Games on main court
3:30pm Team 2 and Team 3 (Vitals/BAM Test)
3:30pm Team 1 vs Team 4
5:30pm EuroCamp All Star Team – Russia U-20 National Team
---
Monday June 11
8:45am Stretching/warm ups
9:00am Team Practice
9:30am All Teams – Demonstration of Drills/Stations
9:45am Drills/Stations
10:30am Team 3 vs Team 4
11:30am Cool down/stretch
11:45am Guest Speaker -
Kevin McHale
13:00pm France U-20 NT – Russia U-20 NT
EVENING SESSION: Games on main court
3:30pm Team 1 vs Team 2
5:30 EuroCamp All-Star Team – Australian Institute of Sport
---
Tuesday June 12
9:00am Stretching/Warm ups
9:15am Team Practice
9:45am All Teams – Demonstration of Drills/Stations
10:00am Drills/Stations
11:00am Cool down/stretch
11:15am Guest Speaker - Bill Bayno
12:00pm Russia U-20 NT – Australian Institute of Sport
EVENING SESSION: Games on main court
3:00pm Team 1 vs Team 3
4:00pm Team 2 vs Team 4
5:45pm EuroCamp All-Star Team - FRANCE U-20 NT
---
Official Roster:
NAME HEIGHT POSITION HOME COUNTRY TEAM
Andrew Albicy
5'10" Point Guard France GRAVELINES
Boris Barac
6'9" Power Forward Croatia SIROKI TT
Jonas Bergstedt 6'11" Center Denmark TORRELODONES MADRID
Nemanja Besovic
7'3" Center Serbia PARTIZAN
Jaka Blazic 6'4" Guard Slovenia UNION OLIMPIJA LUBLIJANA
Bogdan Bogdanovic
6'6" Shooting Guard Serbia PARTIZAN
Dusan Cantekin
7'2" Center Turkey MEGA VIZURA
Olek Czyz
6'7" Forward Poland NEVADA
Daniel Diez
6'8" Power Forward Spain REAL MADRID II
Nihad Djedovic
6'6" Shooting Guard/Small Forward Bosnia GALATASARAY
Bojan Dubljevic
6'9" Power Forward Montenegro BUDUCNOST
Jaime Fernandez
6'2" Point Guard Spain ASEFA ESTUDIANTES
Evan Fournier
6'7" Shooting Guard France POITIERS
Josep Franch
6'3" Point Guard Spain MURCIA
Rudy Gobert
6'11" Power Forward/ Center France CHOLET
Nikola Ivanovic
6'2" Point Guard Montenegro BUDUCNOST
Nemanja Jaramaz 6'5" Forward Serbia MEGA VIZURA
David Jelinek
6'5" Shooting Guard Czech Republic JUVENTUT BADALONA
Ilkan Karaman
6'9" Small Forward Turkey KARSIYAKA
Maxi Kleber
6'5" Forward Germany S. OLIVER BASKETS
Artem Klimenko 7'0" Center Russia AVTODOR
Paul Lacombe 6'5" Guard France ASVEL
Louis Labeyrie
6'10" Power Forward/Center France HYERES-TOULON
Christophe Leonard
6'7" Small Forward France LE HAVRE
Oleksandr Lypovyy
6'7" Small Forward Ukraine BC DONETSK
Michal Michalak
6'5" Guard Poland LKS LODZ
Nenad Miljenovic
6'11" Center Serbia MEGA VIZURA
Riccardo Moraschini
6'5" Shooting Guard Italy VIRTUS BOLOGNA
Kyryl Natyazhko
6'11" Center Ukraine ARIZONA
Devon Van Oostrum
6'2" Point Guard England CAJA LABORAL
Kostantinos Papanikolaou
6'9" Small Forward Greece OLYMPIACOS
Mateusz Ponitka
6'5" Shooting Guard Poland PROKOM SOPOT
Artem Pustovy
7'1" Center Ukraine KHIMIK
Klemen Prepelic
6'3" Point Guard Slovenia HELIOS
Bogdon Radosavljevic
6'11" Center Serbia – Germany BAYERN MUNCHEN
Dovydas Redikas
6'4" Point Guard Lithuania LIETUVOS RYTAS
Sasu Salin
6'3" Point/Shooting Guard Finland UNION OLIMPIJA LUBLIJANA
Sertac Sanli
7'0" Power Forward/Center Turkey GALATASARAY
Zisis Sarikopoulos 7'0" Center Greece PANIONIOS
Tomas Satoransky
6'7" Point/Shooting Guard Czech Republic CAJASOL
Tornike Shengelia
6'9" Power Forward Georgia CHARLEROI
Axel Toupane 6'7" Small Forward France STRASBOURG
Izzet Turkyilmaz
7'0" Center Turkey BANVIT
Edgaras Ulanovas
6'6" Small Forward Lithuania BALTAI KAUNAS
Maik Zirbes
6'10" Center Germany TRIER
Tomislav Zubcic
6'10" Power Forward Croatia CIBONA