With the 2012 Portsmouth Invitational Tournament only two and a half weeks away, it's time to take an in-depth look at this year's NCAA senior class and attempt to project what the field might look like.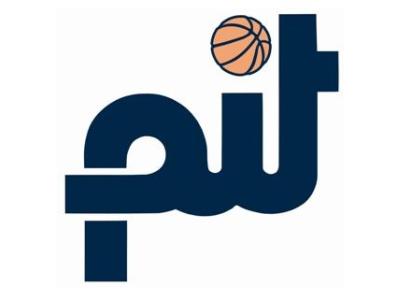 The PIT will be held a week later than normal this year, ten days after the NCAA Final Four, in Portsmouth, Virginia. Besides being well attended by NBA executives, the invitational is also a popular destination for European teams. It's a great place for them to get a first look at some of the best American players who might be starring in their leagues over the next few years.
If you've ever wondered what it would look like if virtually every NBA team personnel member, agent and runner in America came together in a tiny high school gym, this is your spot.
The organizers attempt to assemble the 64 best NCAA senior draft prospects in the country for an 8-team, 12-game tournament held over a four-day period. The 60th edition of the tournament will be conducted this year from April 11th to April 14th.
You can find the official website of the PIT
here
.
Since the NBA has decided to continue with a "combine" format (June 6-8 in Chicago), instead of having prospects work out in a competitive 5-on-5 setting like they used to in the NBA pre-draft camp days, an event like Portsmouth is the only significant way a prospect can improve their standing outside of impressing teams in individual workouts.
Overlooked or undervalued players have an opportunity to show here that there is more to their game than meets the eye, outside of the confines of their college system.
Unfortunately, due to financial reasons, NBA teams seem to have cut back on the number of private workouts they conduct in the months of May and June, focusing more on "group workouts," like we saw in New Jersey last year. With the amount of money teams lost due to the prolonged NBA lockout, and the late end to the season and playoffs, we expect that trend to increase once again.
In years past, many seniors have elected to skip the PIT in hopes of receiving an invite to the more prestigious NBA Pre-Draft camp. Since shifting to the "NBA Combine" format, however, the NBA has decreased the number of overall players invited to Chicago and put a bigger emphasis on securing the attendance of lottery prospects , even if only for the purpose of conducting athletic tests, measurements and interviews, (both for NBA teams and media).
Unfortunately more than a dozen of the players who declined attending the PIT in 2011 were not invited to the Combine, which they undoubtedly very much regret at this point. Even if a senior is able to get into the Combine, the limited nature of the no-contact drills make it fairly difficult to move the needle one way or another on where a player might get picked.
Thus, for many players, this is really the only chance they have to improve their draft stock in front of the entire NBA and show that they are better prospects than they've been graded out to be up until now.
It will be interesting to see how the NCAA's new early-entry rules will affect this year's crop, as a large number of underclassmen electing to return to school could help more seniors get invited to the Combine (and ultimately be drafted) in their place.
The list of current NBA players who played at Portsmouth is fairly solid, proving that NBA scouts can find legitimate prospects if they look hard enough year after year. That list includes the likes of
Jeremy Lin
,
Landry Fields
,
Jimmy Butler
,
Wesley Matthews
,
Carl Landry
,
Chuck Hayes
,
Jose Juan Barea
,
Derek Fisher
,
Ben Wallace
,
James Jones
,
Matt Barnes
,
John Salmons
,
Jason Maxiell
,
Jon Brockman
and
DeMarre Carroll
, amongst others.
How to make the PIT more worthwhile is something NBA teams and the League itself will need to discuss and act upon internally, but it's clear that this remains an event that anyone who is serious about the NBA draft process must attend.
Due to the way Portsmouth alums are faring lately, and the fact that the PIT no longer conflicts with the Nike Hoop Summit, we anticipate the turnout of NBA General Managers to be higher than ever this year.
While debates about the value of Portsmouth, the format of the event and whether top senior prospects should attend continue to rage, NBA teams will still make the trek to Southern Virginia, and players will continue to emerge from here and make NBA rosters year after year. After all, no General Manager wants to have to explain to their owner that they decided to skip watching the next
Jeremy Lin
at Portsmouth because they were too busy back home.
Notes on Our Suggested List:
-This is not the official list made by the committee. It's a list of our own personal projections and observations about who will (and who should) be invited, based on the games we've watched this year and the conversations we've had with NBA personnel.
This is going to be the ninth draft we've covered, making this group of seniors the most watched class by DraftExpress ever. Many of these players are guys we started watching in high school.
• The official list should come out about four or five days before the tournament kicks off. There are still a number of roster spots left to be filled, according to the PIT.
Expected to Decline Invites:
Historically, there are approximately 20-25 seniors each year who either decline their invitation early on (which is their right) or cancel at the last minute – something no one likes to see because of the unnecessary hassles and expenses involved.
It's often debated how much it helps or hurts a prospect to participate, but declined invites happen regardless. Between the play of
Jeremy Lin
, the fact that last year's MVP
Jimmy Butler
was picked in the first round, and the success of the likes of
Jose Juan Barea
,
Carl Landry
,
Landry Fields
,
Wesley Matthews
and others, there is no debating that this was a great year for Portsmouth alums in the NBA, which could encourage more seniors to attend.
Some players end up seeing their decision to roll the dice and skip the PIT justified (like
Lavoy Allen
,
Josh Harrellson
and
Jon Diebler
last year—despite not being invited to Chicago) and get drafted, while others (like
LaceDarius Dunn
,
Jeremy Hazell
,
Gary Flowers
,
Kalin Lucas
,
Denzel Bowles
,
Austin Freeman
,
Jacob Pullen
,
Matt Howard
and others) ended up falling off the radar altogether, as they were not invited to the NBA Combine and undoubtedly missed out on a rare and very valuable opportunity to improve their draft stock.
This is something we've accounted for in our own projection by dropping 17 seniors from the list, thereby creating spots for players who will likely value (and benefit more from) the exposure of this event. Here are those we don't anticipate attending:
1.
Tyler Zeller
PF/C North Carolina
2.
Jeff Taylor
SF Vanderbilt
3.
Tyshawn Taylor
PG Kansas
4.
Festus Ezeli
C Vanderbilt
5.
Draymond Green
PF Michigan State
6.
Kevin Jones
PF West Virginia
7.
Andrew Nicholson
PF/C St. Bonaventure
8.
Jae Crowder
SF/PF Marquette
9.
Darius Johnson-Odom
SG Marquette
10.
Orlando Johnson
SG UC Santa Barbara
11.
Marcus Denmon
SG Missouri
12.
Tu Holloway
PG Xavier
13.
Ricardo Ratliffe
PF/C Missouri
14.
William Buford
SG Ohio State
15.
Kris Joseph
SF Syracuse
16.
Jordan Taylor
PG Wisconsin
17.
Darius Miller
SF Kentucky
Projected Invites
Since we are ranking the best senior draft prospects, and not necessarily the best seniors, NBA upside is valued over production at times. Ideally we like to see both from a player, but someone who has NBA-caliber size and athleticism for his position demonstrates a coveted skill set , even inconsistently, and appears to have upside to continue to improve, will often garner an invite to see what they can do in a new setting against better competition.
Here are the 64 college seniors we currently project being invited:
1.
Scott Machado
PG
6' 1" 180lbs.
Iona
2.
Yancy Gates
PF
6' 9" 245lbs.
Cincinnati
3.
Henry Sims
PF
6' 10" 245lbs.
Georgetown
4.
Mike Scott
PF
6' 8" 242lbs.
Virginia
5.
Herb Pope
PF/C
6' 8" 233lbs.
Seton Hall
6.
JaMychal Green
PF
6' 8" 225lbs.
Alabama
7.
John Shurna
PF
6' 8" 210lbs.
Northwestern
8.
Bernard James
PF/C
6' 10" 240lbs.
Florida State
9.
Kim English
SF
6' 6" 200lbs.
Missouri
10.
Drew Gordon
PF
6' 9" 240lbs.
New Mexico
11.
Dee Bost
PG
6' 2" 170lbs.
Mississippi St.
12.
Kevin Murphy
SG/SF
6' 6" 185lbs.
Tennessee Tech
13.
Robert Sacre
C
7' 0" 247lbs.
Gonzaga
14.
Garrett Stutz
C
7' 0" 255lbs.
Wichita State
15.
Eric Griffin
PF
6' 8" 190lbs.
Campbell
16.
Kenny Gabriel
SF
6' 8" 200lbs.
Auburn
17.
Robbie Hummel
SF
6' 8" 208lbs.
Purdue
18.
Alex Young
SF
6' 6" 200lbs.
IUPUI
19.
Casper Ware
PG
5' 10" 170lbs.
Long Beach State
20.
Dario Hunt
PF
6' 8" 230lbs.
Nevada
21.
Ashton Gibbs
PG
6' 2" 190lbs.
Pittsburgh
22.
Gus Gilchrist
PF/C
6' 10" 235lbs.
South Florida
23.
Quincy Acy
PF
6' 7" 225lbs.
Baylor
24.
Eli Holman
PF/C
6' 9" 250lbs.
Detroit
25.
Miles Plumlee
PF
6' 10" 225lbs.
Duke
26.
Xavier Gibson
C
6' 11" 230lbs.
Florida State
27.
Kent Bazemore
SF
6' 5" 195lbs.
Old Dominion
28.
Ken Horton
SF/PF
6' 7" 200lbs.
Central Conn.
29.
Bradford Burgess
SF
6' 6" 225lbs.
VCU
30.
Jorge Gutierrez
PG/SG
6' 3" 195lbs.
California
31.
Chace Stanback
SF/PF
6' 8" 210lbs.
UNLV
32.
Juan Fernandez
PG
6' 4" 180lbs.
Temple
33.
Jamar Samuels
SF/PF
6' 7" 215lbs.
Kansas State
34.
Olek Czyz
SF/PF
6' 7" 240lbs.
Nevada
35.
Scoop Jardine
PG/SG
6' 2" 200lbs.
Syracuse
36.
Wendell McKines
SF
6' 6" 230lbs.
New Mexico State
37.
Kyle Weems
SF/PF
6' 6" 226lbs.
Missouri State
38.
Keith Wright
PF
6' 8" 240lbs.
Harvard
39. Kyle O'Quinn PF/C
6' 10" 240lbs.
Norfolk State
40.
Jarrod Jones
PF
6' 9" 230lbs.
Ball State
41. Came
ron Moore
PF/C
6' 10" 230lbs.
UAB
42.
LaRon Dendy
PF
6' 9" 230lbs.
Middle Tenn. St.
43.
Kyle Kuric
SG
6' 4" 195lbs.
Louisville
44.
Jason Clark
PG/SG
6' 2" 180lbs.
Georgetown
45.
Julian Mavunga
PF
6' 8" 245lbs.
Miami OH
46.
Jon Kreft
C
7' 0" 250lbs.
Florida State
47.
Devoe Joseph
PG/SG
6' 3" 170lbs.
Oregon
48.
Deividas Dulkys
SG
6' 5" 195lbs.
Florida State
49.
Reggie Hamilton
PG
5' 11" 175lbs.
Oakland
50.
Mike Glover
PF
6' 7" 215lbs.
Iona
51.
Carlon Brown
SG
6' 5" 215lbs.
Colorado
52.
Kenny Frease
C
7' 0" 265lbs.
Xavier
53.
Rakim Sanders
PF
6' 5" 225lbs.
Fairfield
54.
DeQuan Jones
SG/SF
6' 6" 190lbs.
Miami FL
55.
Travis Hyman
C
7' 0" 245lbs.
Bowie State
56.
Greg Mangano
C
6' 10" 240lbs.
Yale
57.
Mitchell Watt
C
6'10" 240lbs.
Buffalo
58.
Jordan Theodore
PG
6'0" 174lbs.
Seton Hall
59.
Zack Rosen
PG
6'1" 170lbs.
Penn
60.
Dominique Morrison
SF
6'6" 210lbs.
Oral Roberts
61.
William Mosley
PF
6'7" 220lbs.
Northwestern State
62.
Jesse Sanders
PG
6'3" 200lbs.
Liberty
63.
Josh Owens
PF
6'8" 230lbs.
Stanford
64.
Terrance Henry
PF
6'9" 210lbs.