With the 2011 Portsmouth Invitational Tournament only a month away, it's time to take an in-depth look at this year's NCAA senior class and figure out what the field might look like.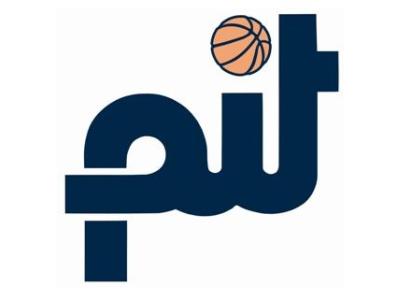 The PIT will be held, as always, immediately after the NCAA Final Four in Portsmouth, Virginia. Besides being well attended by NBA executives, the invitational is also a popular destination for European teams. It's a great place for them to get a first look at some of the best American players who might be starring in their leagues over the next few years.
If you've ever wondered what it would look like if virtually every NBA team personnel member, agent and runner in America came together in a tiny high school gym for four days, this is your spot.
The organizers attempt to assemble the 64 best NCAA senior draft prospects in the country for an 8-team, 12-game tournament held over a four-day period. The 59th edition of the tournament will be conducted this year from April 6th to April 9th.
You can find the official website of the PIT
here
.
Since the NBA has decided to continue with a "combine" format (May 18-22 in Chicago with media days on May 19-20, according to NBA Senior Vice President, Basketball Communications Tim Frank), instead of having prospects work out in a competitive 5-on-5 setting like they used to in the NBA pre-draft camp days, an event like Portsmouth is the only significant way a prospect can help his draft stock outside of impressing teams in individual workouts.
Unfortunately, due to financial reasons, NBA teams seem to have cut back on the number of private workouts the conduct in the months of June and July, focusing more on "group workouts," like we saw in New Jersey and Minnesota last year. We expect that trend to increase once again.
With the status of the Vegas Summer League still up in the air, the PIT could hold greater importance than usual for both NBA and international teams. Due to the impending lockout, there won't be many opportunities to evaluate a large group of prospects in a convenient setting such as Portsmouth this year.
In years past, seniors could elect to skip the PIT in hopes of receiving an invite to the more prestigious NBA Pre-Draft camp. Since shifting to the "NBA Combine" format, however, the NBA has decreased the number of overall players invited to Chicago and put a bigger emphasis on securing the attendance of lottery prospects , even if only for the purpose of conducting athletic tests, measurements and interviews, (both for NBA teams and media)— which wasn't always the case in years past.
Fifteen of the 53 players invited to the NBA Combine last year were seniors, down from 19 in 2009. It will be interesting to see how the widely anticipated lockout will affect this year's crop, as a large number of underclassmen electing to return to school would likely cause more seniors to be invited to the Combine (and ultimately be drafted) in their place.
Unfortunately for Portsmouth, the NBA only elected to invite
one
player from its tournament to the Combine last year:
Mikhail Torrance
. As we pointed out
at the time
, electing to reward players who declined their Portsmouth invite by bringing them to the Combine (and removing the element of "playing your way into Chicago" for PIT standouts) probably doesn't send the best message to players (and their agents) about the benefits of attending and being evaluated by NBA teams at the all-senior draft camp.
The problem is that many seniors who decided not to participate at Portsmouth
also
weren't invited to Chicago, such as
Brian Zoubek
,
Matt Bouldin
,
Dwayne Collins
(eventually drafted 60th overall),
Omar Samhan
,
Jerome Dyson
,
Scottie Reynolds
,
Arinze Onuaku
and
Magnum Rolle
(drafted 51st) — meaning not attending the PIT also carries a certain amount of risk.
Ultimately, it may not even matter. Luck (or fate?) appears to play just as big a part in the draft process as anything else. Last year,
Landry Fields
attended the PIT but was not invited to Chicago. Now he's one of the best rookies in the NBA.
Jeremy Evans
, on the other hand, wasn't invited to Portsmouth or the NBA Combine but was drafted and continues to cash checks from the Utah Jazz on the 1st and 15th of every month.
The list of current NBA players who played at Portsmouth is fairly solid, proving that NBA scouts can find good prospects if they look hard enough. That list includes the likes of
Wesley Matthews
,
Carl Landry
,
Chuck Hayes
,
Jose Juan Barea
,
Derek Fisher
,
Ben Wallace
,
James Jones
,
Matt Barnes
,
John Salmons
,
Jason Maxiell
,
Jon Brockman
,
Jermaine Taylor
and
DeMarre Carroll
, amongst others.
While debates about the value of Portsmouth, the format of the event and whether top senior prospects should attend continue to rage, NBA teams will still make the trek to Southern Virginia, and players will continue to emerge from here and make NBA rosters year after year.
How to make the PIT more worthwhile is something NBA teams and the League itself will need to discuss and act upon internally, but it's clear that this remains an event that anyone who is serious about the NBA draft process must attend.
Notes on Our Suggested List:
-This is not the official list made by the committee. It's a list of our own personal suggestions and observations about who will (and who should) be invited, based on the games we've watched this year and the conversations we've had with NBA personnel.
This is going to be the eighth draft we've covered, making this group of seniors the most watched class by DraftExpress ever. Many of these players are guys we started watching in high school.
• The official list should come out about four or five days before the tournament kicks off. There are still a number of roster spots left to be filled, according to the PIT.
Expected to Decline Invites:
Historically, there are approximately 20 seniors each year who either decline their invitation early on (which is their right) or cancel at the last minute – something no one likes to see because of the unnecessary hassles and expenses involved.
It's often debated how much it helps or hurts a prospect to participate but declined invites happen regardless. This is something we've accounted for in our own projection by dropping the top 15 seniors from the list, thereby creating spots for players who will likely value (and benefit more from) the exposure of this event. Here are the top 15 players currently residing on
our NCAA senior rankings
.
Jimmer Fredette
PG, 6' 2", BYU
Nolan Smith
PG/SG, 6' 3", Duke
Justin Harper
PF, 6' 10", Richmond
Kenneth Faried
PF, 6' 8", Morehead State
Demetri McCamey
PG, 6' 3", Illinois
Kyle Singler
SF/PF, 6' 9", Duke
JaJuan Johnson
PF, 6' 10", Purdue
Keith Benson
PF/C, 6' 11", Oakland
E'Twaun Moore
SG, 6' 4", Purdue
David Lighty
SG, 6' 5", Ohio State
Justin Holiday
SG/SF, 6' 6", Washington
Marshon Brooks
SG, 6' 5", Providence
Charles Jenkins
PG/SG, 6' 3", Hofstra
Rick Jackson
PF/C, 6' 9", Syracuse
Jon Leuer
PF, 6' 10", Wisconsin
Projected Invites
Since we are ranking the best senior draft prospects, and not necessarily the best seniors, NBA upside is valued over production at times. Ideally we like to see both from a player, but someone who has NBA-caliber size and athleticism for his position demonstrates a coveted skill set , even inconsistently, and appears to have upside to continue to improve, will often garner an invite to see what they can do in a new setting against better competition.
• The pool of players was distributed into four categories, according to position.
Big Men:
1.
Jarrid Famous
C, 6' 11", South Florida
2.
Jerai Grant
PF, 6' 8", Clemson
3.
Denzel Bowles
PF, 6' 10", James Madison
4.
Lavoy Allen
PF, 6' 9", Temple
5.
George Odufuwa
PF/C, 6' 8", North Texas
6.
Dallas Lauderdale
PF, 6' 8", Ohio State
7.
Sam Muldrow
PF, 6' 9", South Carolina
8.
Delvon Johnson
PF/C, 6' 9", Arkansas
9.
Tracy Smith
PF, 6' 8", N.C, State
10.
Will Coleman
PF/C, 6' 9", Memphis
11.
Vernon Macklin
PF, Senior, 6' 9", Florida
12.
Gary McGhee
C, 6' 11", Pittsburgh
13.
Papa Dia
PF, 6' 9", SMU
14.
Brian Qvale
C, 6' 11" Montana
15.
Mike Davis
PF/C, 6' 9", Illinois
16.
Matt Howard
PF, 6' 8", Butler
17.
Adnan Hodzic
C, 6' 9", Lipscomb
18.
Jamie Skeen
PF, 6' 8", VCU
19.
Curtis Kelly
PF, 6' 8", Kansas State
20. Josh Harrellson C, 6' 10", Kentucky
Forwards:
1.
Damian Saunders
SF/PF, 6' 7", Duquesne
2.
Gary Flowers
PF, 6' 8", Southern Miss
3.
Chandler Parsons
SF/PF, 6' 9", Florida
4.
Chris Wright
SF/PF, 6' 8", Dayton
5.
Jimmy Butler
PF, 6' 7", Marquette
6.
Matthew Bryan-Amaning
PF, 6' 9", Washington
7.
Malcolm Thomas
PF, 6' 8", San Diego State
8.
Jeff Allen
PF, 6' 7", Virginia Tech
9. Justin Brownlee PF, 6' 8", St. John's
10. Noah Dahlman PF, 6' 6", Wofford
Wings:
1.
Gilbert Brown
SG/SF, 6' 6", Pittsburgh
2.
LaceDarius Dunn
SG, 6' 4", Baylor
3.
Durrell Summers
SG, 6' 4", Michigan State
4.
D.J. Kennedy
SF, 6' 6", St. John's
5.
Austin Freeman
SG, 6' 4", Georgetown
6.
Jon Diebler
SG, 6' 6", Ohio State
7.
Ravern Johnson
SF, 6' 7", Mississippi St.
8.
Jeremy Hazell
SG, 6' 5", Seton Hall
9.
Cory Higgins
SG, 6' 5", Colorado
10.
John Holland
SG, 6' 5", Boston U.
11.
Anatoly Bose
SF, 6' 6", Nicholls State
12.
Corey Stokes
SG, 6' 5", Villanova
13.
Xavier Silas
SG, 6' 4", Northern Illinois
14. Tim Abromaitis SF 6' 8", Notre Dame
Guards:
1.
Norris Cole
PG, 6' 2", Cleveland St.
2.
Brad Wanamaker
PG/SG, 6' 4", Pittsburgh
3.
Kalin Lucas
PG, 6' 0", Michigan State
4.
Ben Hansbrough
PG/SG, 6' 3", Notre Dame
5.
Chris Wright
PG, 6' 1", Georgetown
6.
Malcolm Delaney
PG, 6' 3", Virginia Tech
7.
Steven Gray
PG/SG, 6' 5", Gonzaga
8.
Andrew Goudelock
PG, 6' 2", Coll Of Charltn
9.
Cam Long
PG/SG, 6' 4", George Mason
10.
Dwight Hardy
SG, 6' 2", St. John's
11.
Julyan Stone
PG, 6' 7", UTEP
12.
Mark Payne
SG, 6' 7", UC Davis
13.
Jacob Pullen
PG/SG, 6' 0", Kansas State
14.
Corey Fisher
PG, 6' 1", Villanova
15.
Talor Battle
PG, 5' 11", Penn State
16.
Randy Culpepper
SG, 6' 0", UTEP
17.
Diante Garrett
PG, 6' 4", Iowa State
18.
Adrian Oliver
SG, 6' 3", San Jose State
19.
Preston Knowles
, PG/SG, 6' 1", Louisville
20.
Tyrel Reed
, PG/SG, 6' 3", Kansas
Edited by
Patrick Crawley
, Sports Editor for
Neon Tommy
and Managing Editor of
Basketball Fiend
.